Gold Belt Tour National Scenic Byway with a stop at Penrose and Independence Trail.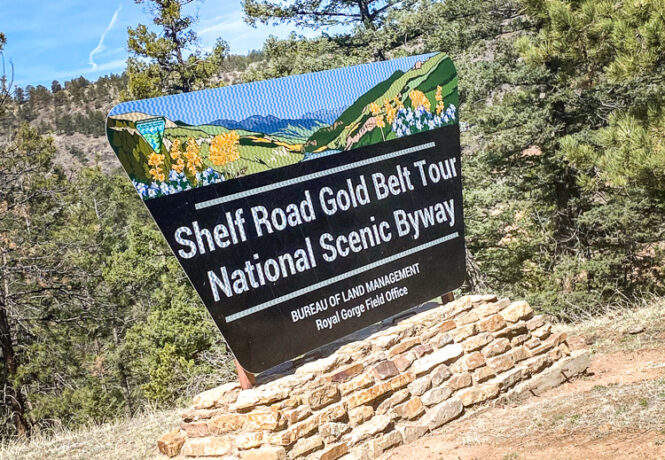 After days of wheeling, we decided it was time to visit the tourist traps before we left town.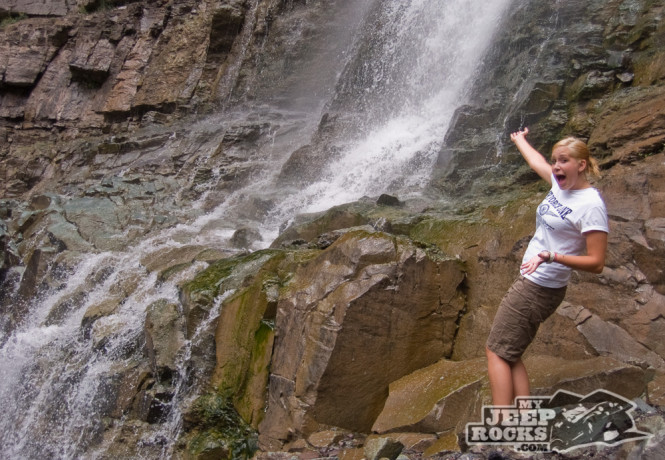 From Poughkeepsie Gulch we turned onto California Gulch via California Pass. You'll see old mines, an old mill and the ghost town of Animas Forks.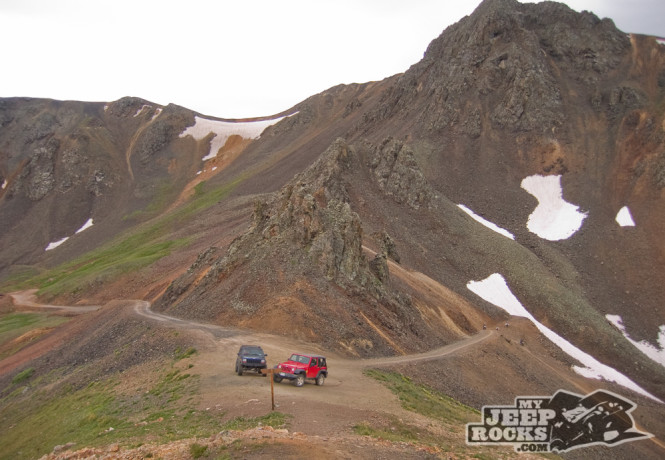 A little bit of challenge and a lot of wonderful scenery made this one of our most favorite trails. Access via Mineral Creek from Highway 550.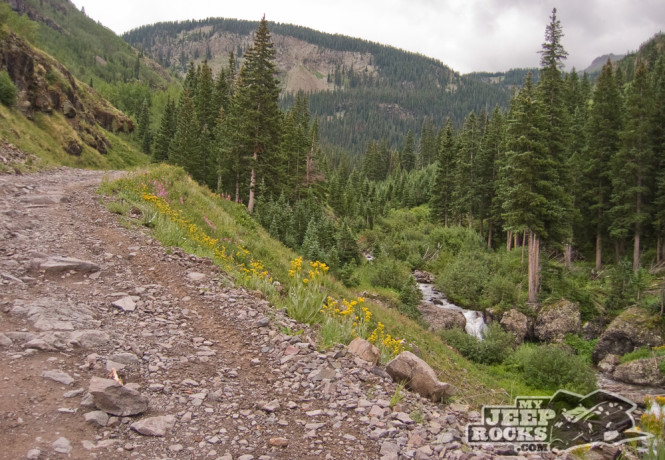 This trail follows the Uncompagre River, part of the Alpine Loop. The trail was easy by our standards, even in the stock Rubicon, and very scenic.
The trailhead is between Ouray and Silverton – west off of highway 550 and makes a great trip to Telluride.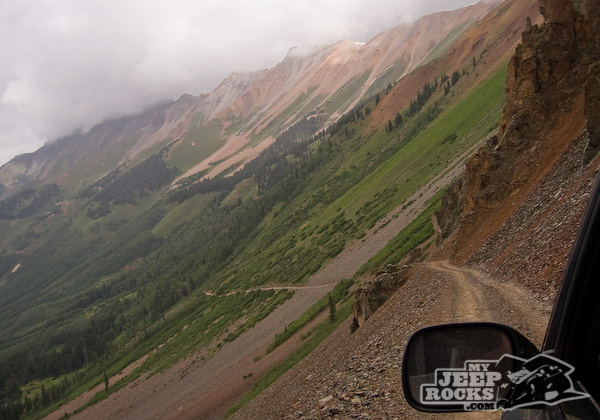 Red Mountain Mining Area is an easy trail located between Silverton and Ouray off of Highway 550.

We started our '07 Colorado mountain jeep adventure downtown Ouray and headed to Corkscrew Gulch trail.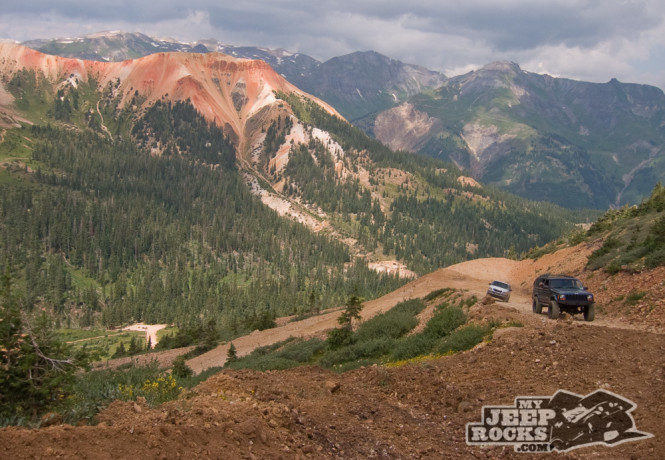 After a leisurely 14-hour drive across the continent in the truck (not jeep!), we arrived in Montrose, Colorado.