This scenic trail has some fun rock ledges!

Three of Moab's most famous!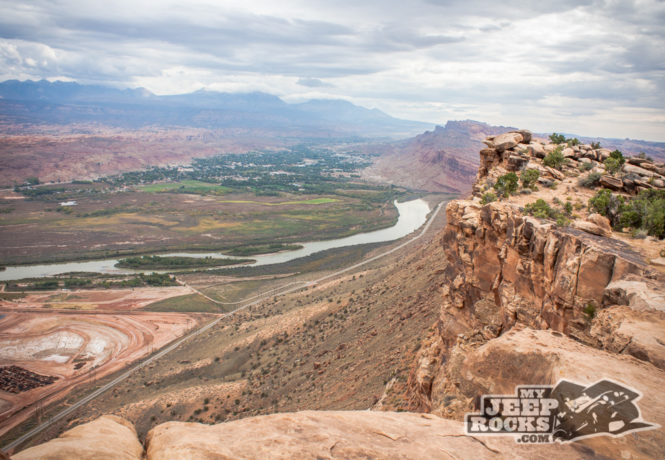 This trail shares many views with Achy Breaky, which isn't far away. The Barstow outlet mall can be seen in the background.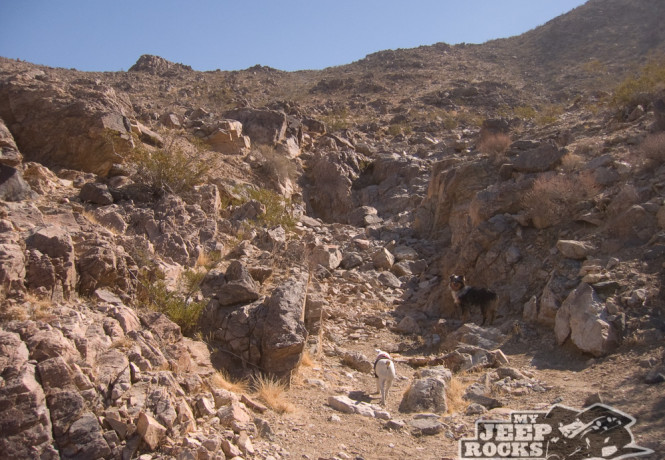 Finally some sunshine on the last day in Moab. Steelbender was so close to the condo we couldn't pass it up. The trail up the mountain was washed out in many areas.
Our trip continued with a mandatory stop in Moab, Utah.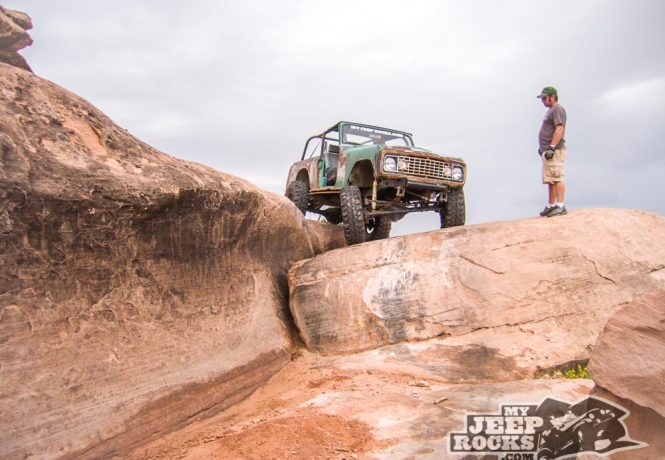 We headed out with 5 jeeps for a Big Bear night run.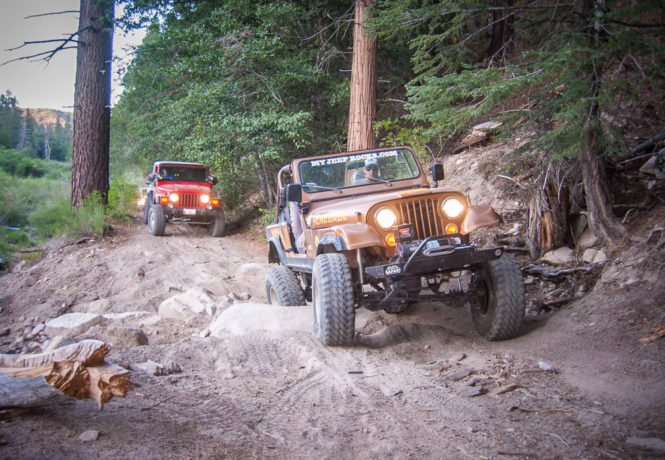 We took a little scenic route to get to Pumpkin Eater, mostly because we were lost. This trail is difficult to find, even with GPS coordinates.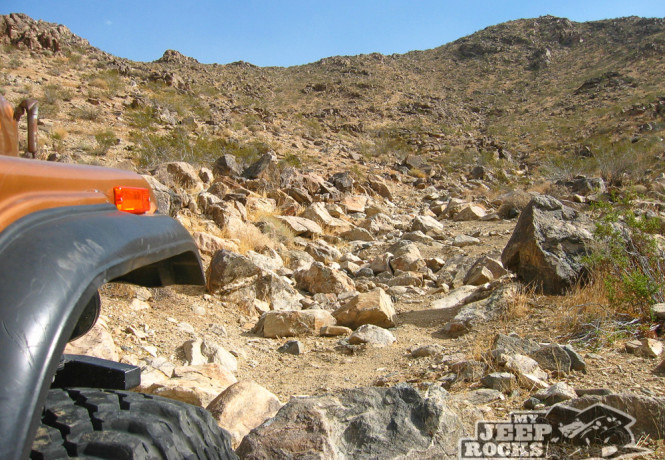 Another beautiful day in the San Bernardino National Forest.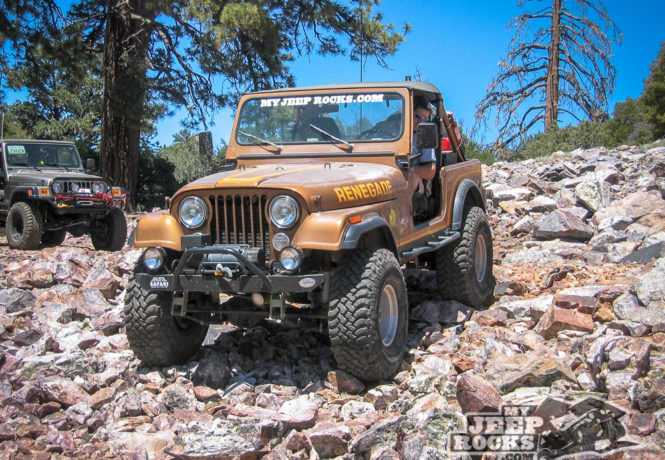 The trip started with our first run over the newly revamped Deep Creek/Dishpan Springs trail. The lovely concrete bridge now stands at the old water crossing.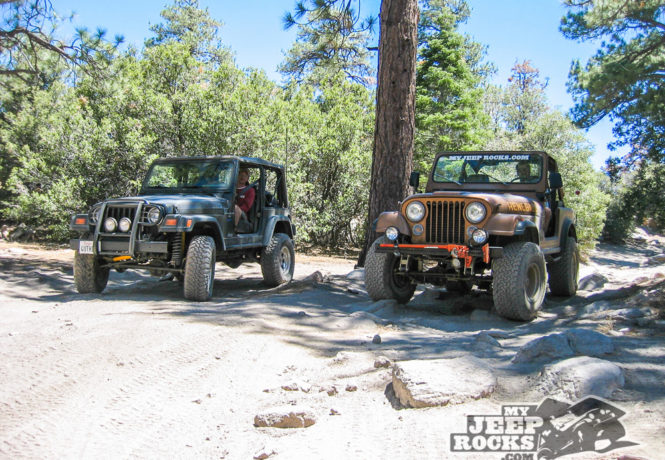 The weather ended up perfect, as usual in California. We started out at Green Valley Lake on 3N16 and made our way toward Holcomb Creek Trail.