Ended up being a solo run but that was ok since I wanted to spend time testing stuff, new gears/locker and tires.
Well I'm very happy with the 4:56 33" combo, 67-68mph @2500rpm in 5th and no slowing on grades using cruise control, kinda like stock when I had 30's & 3:73's.
The Goodyear Wranglers are so frigin noisy I'll be wearing ear plugs, (got those second hand so not a hugh thing, I'll wear them out).
The Detroit Ture Trac seemed to work fine too, didn't really notice it.
Here some pic's.
The first ones were during my idle test let's say. I idled up this entire climb choosing the most diffcult line, it never gave up. It's been said the I6 delivers 85% of it max torque at idle, it does. Again like when it was stock.
Checking the clearence, it's close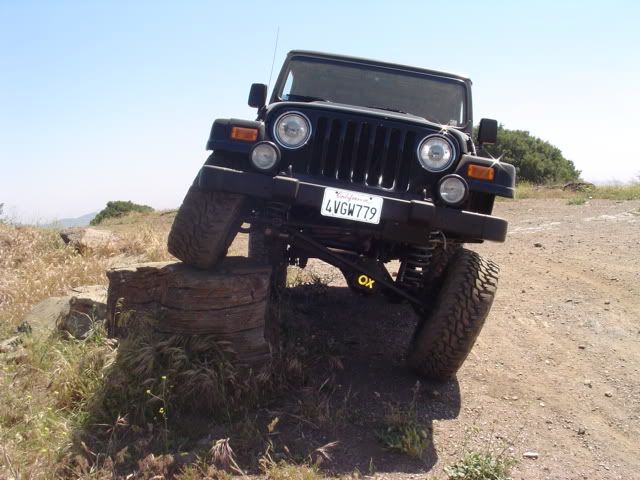 A poser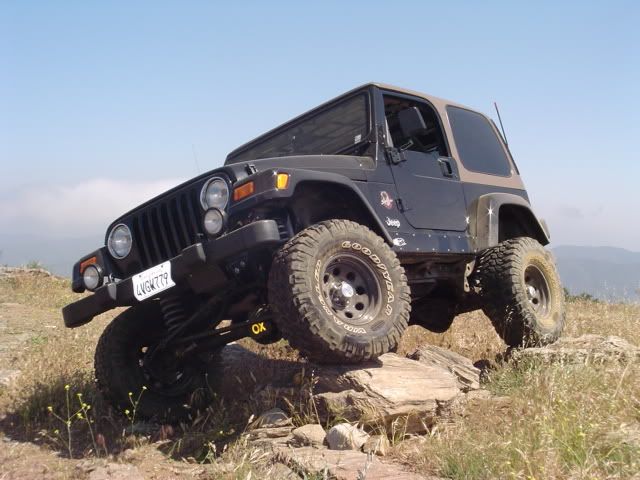 Then disaster.
Won't know till tomorrow what's broke but it's in the rear.
After running the trail both directions and in 2 wheel drive on the access road I heard a bang then click, click, click.... only when decelerating or braking. So I proceded slowly home (probably a pinon gear) then within 10 miles from home another bang and another and the rear end locking up, tires barking and some more banging. It was over, I exspected to see parts flying, oil smoke driveshaft coming through the floor, I nearly took out another car trying to get to the side (hinesight, should have taken off the rear shaft) not fun.
So the guy who did my gear work came and opened his shop (pictured) and gave me a lift home, most likley it will be warrantied, it's only been a week and first time out at freeway speeds and on the trail. He was suprised this happened with a D44.
So now I know what it feels like to have a rear end give up the ghost at 45mph, suddenly.
Cheers, B&T TJ