Went to Badlands to meet IGotADisneyJeep on Saturday. I never found him, so I guess he didn't make it out. Met a couple other fellas, and had a great time. Anyway, here's a few pics from the trip.
a nice littl decent downwards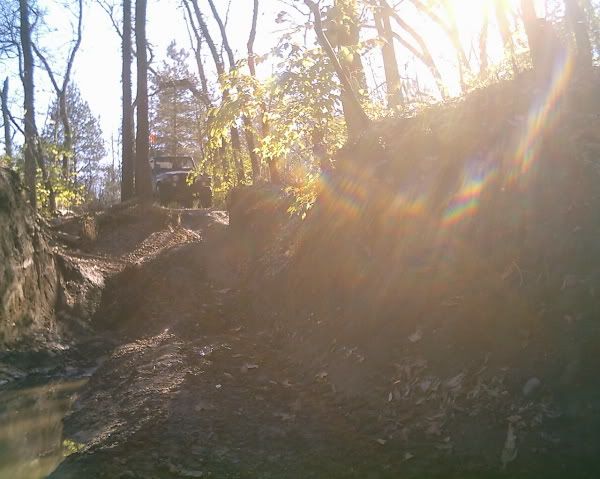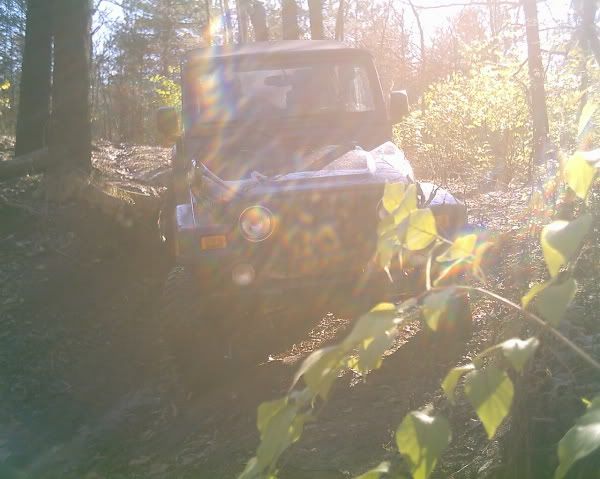 at the bottom finally...almost lost my mirror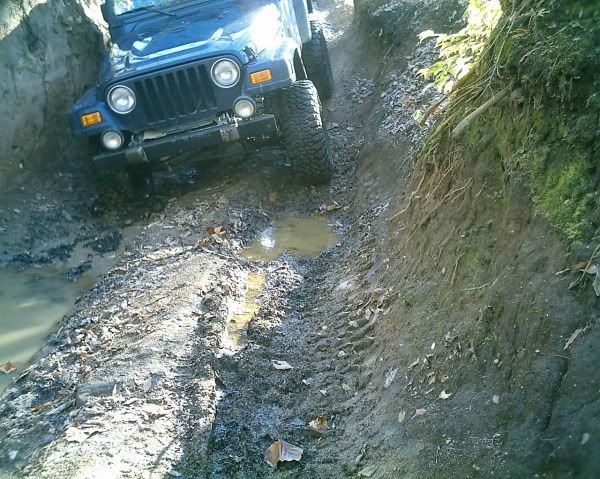 the old man nest to my jeep said he knew a mud hole he knew I could make it through..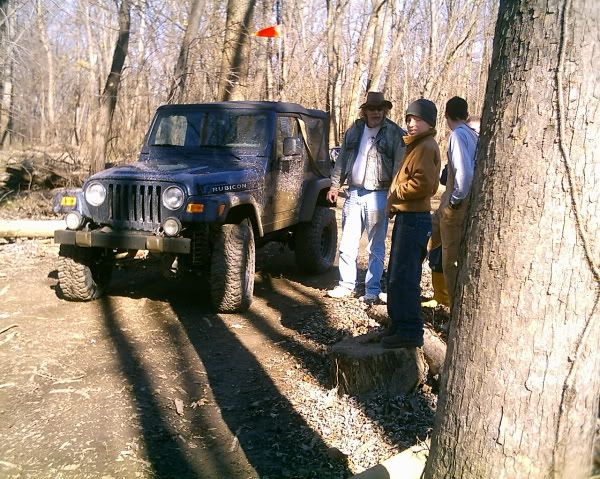 guess what........I didn't make it very far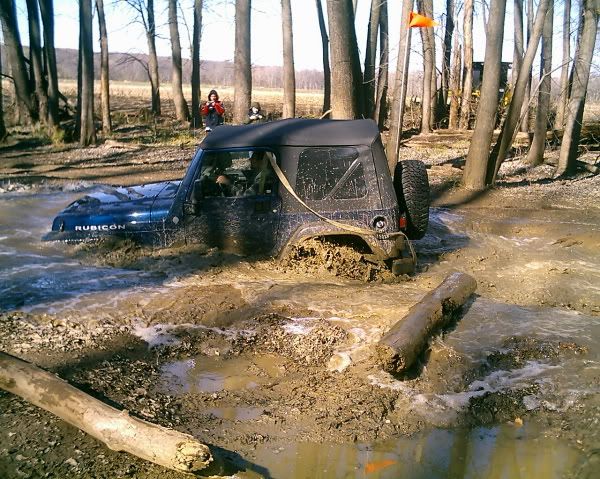 After I got pulled out, he said "Hit it harder, you can make it" I said "Maybe after I get a snorkle" Can ya blame me? Thats deep.
Last we have another poor Jeeper talked into the old guys antics....this fella didn't make it either.