Well after seeing a few other XJ's with a storage box in the back i decided i would do the same thing. Mainly to keep things out of sight and because i needed something to do today.
Materials:
1 sheet of plywood(i think i used 23/32 or something around there)
wood screws
piano hinge
latches
Here it is in the jeep...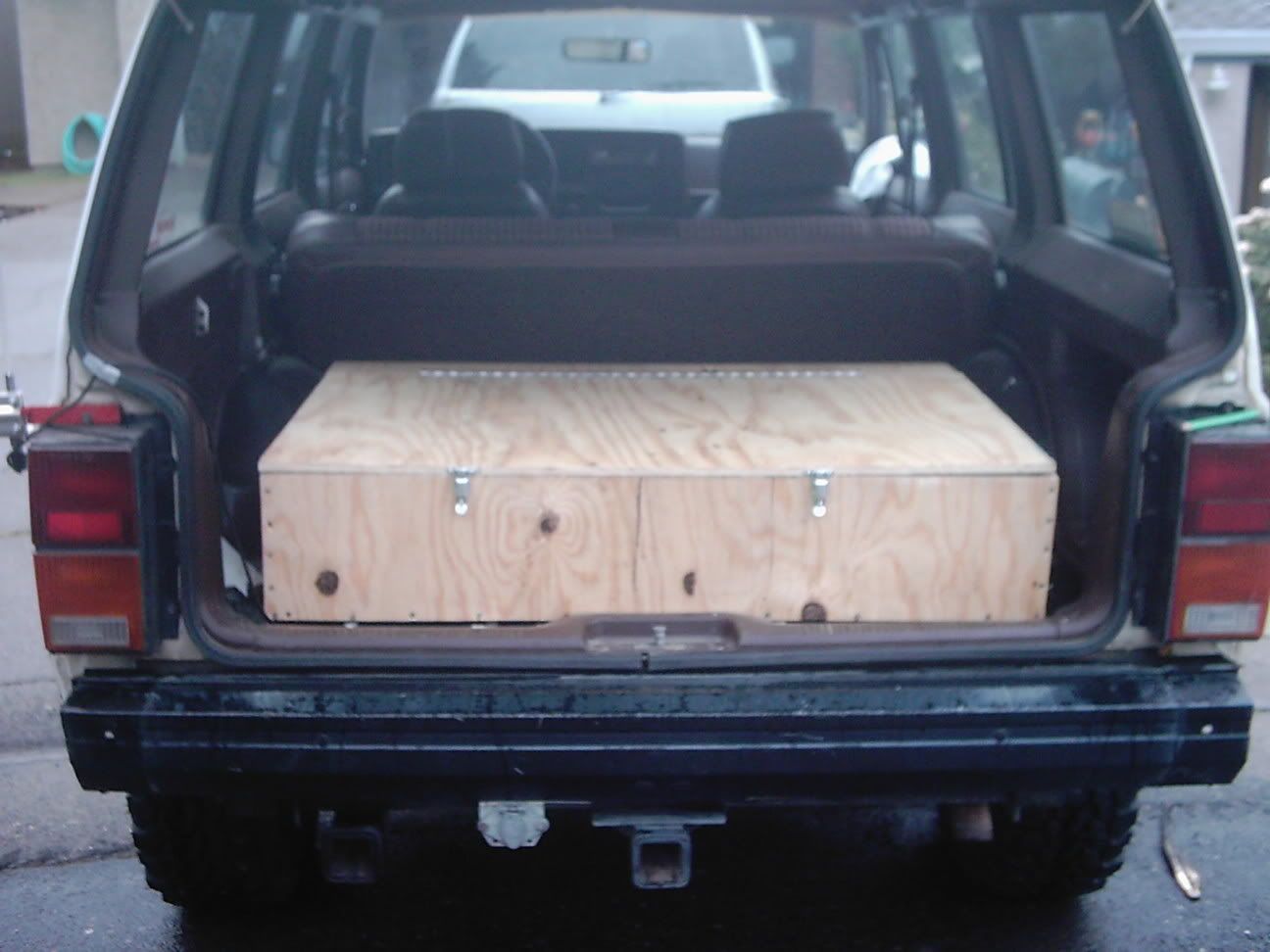 This is a piano hinge for all of those wondering...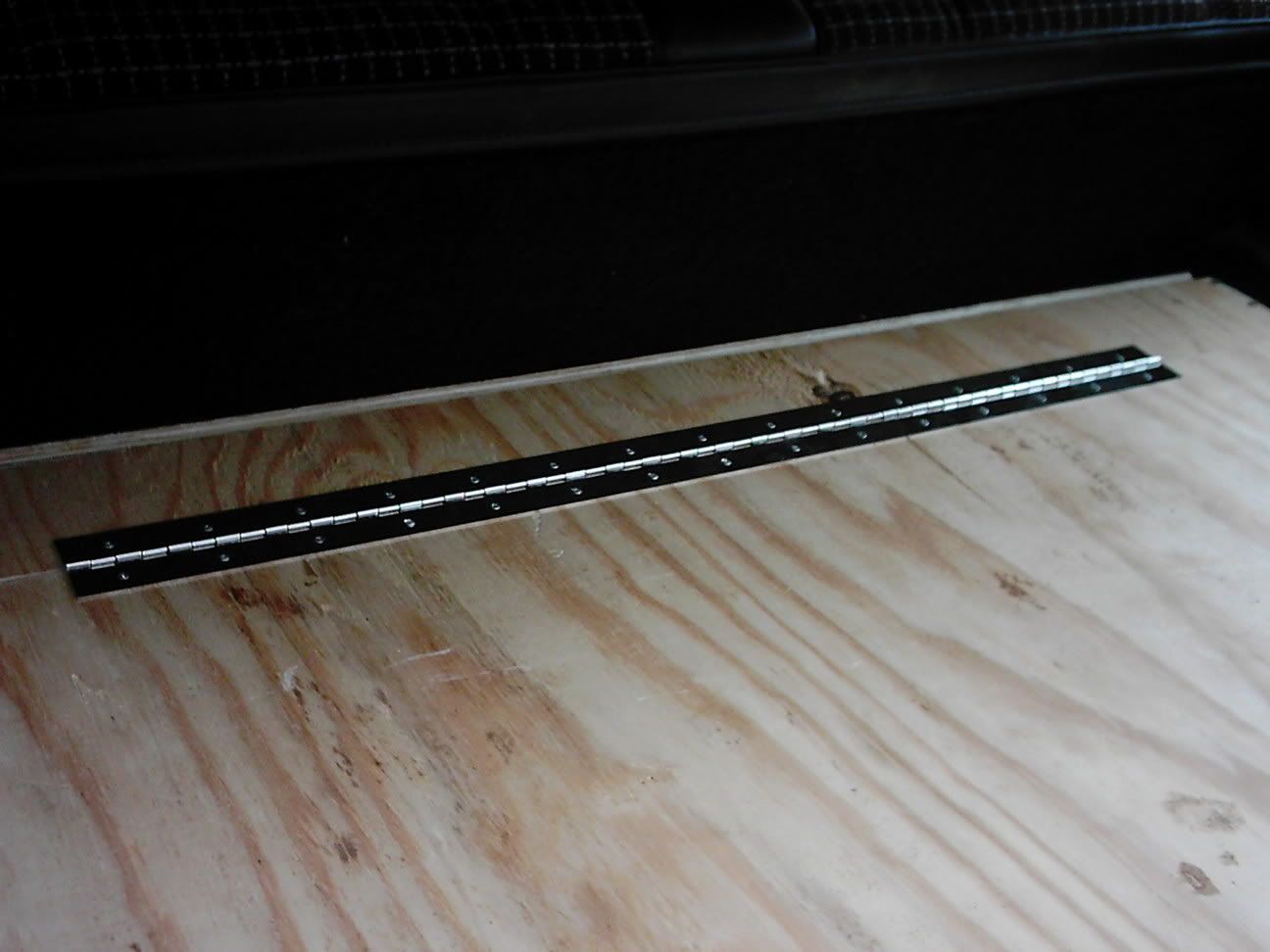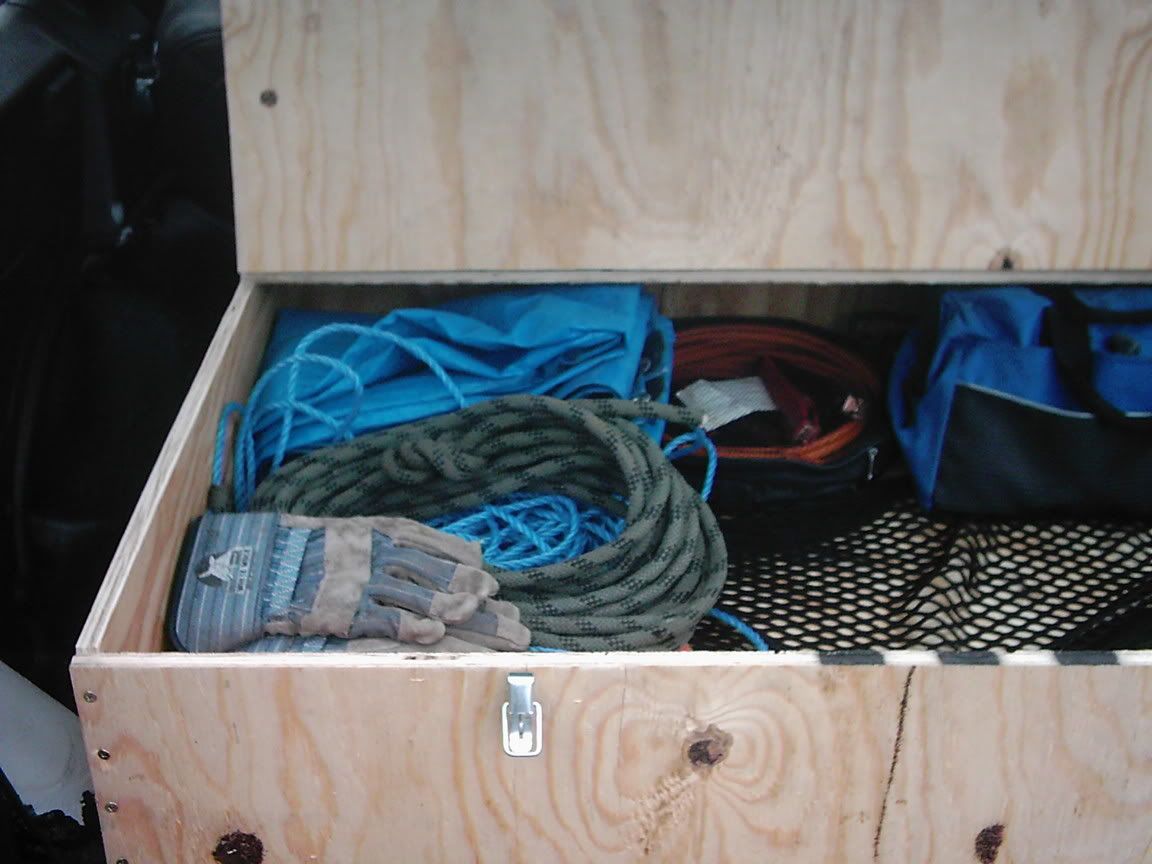 I used a hole saw to cut around where the factory rear tie downs are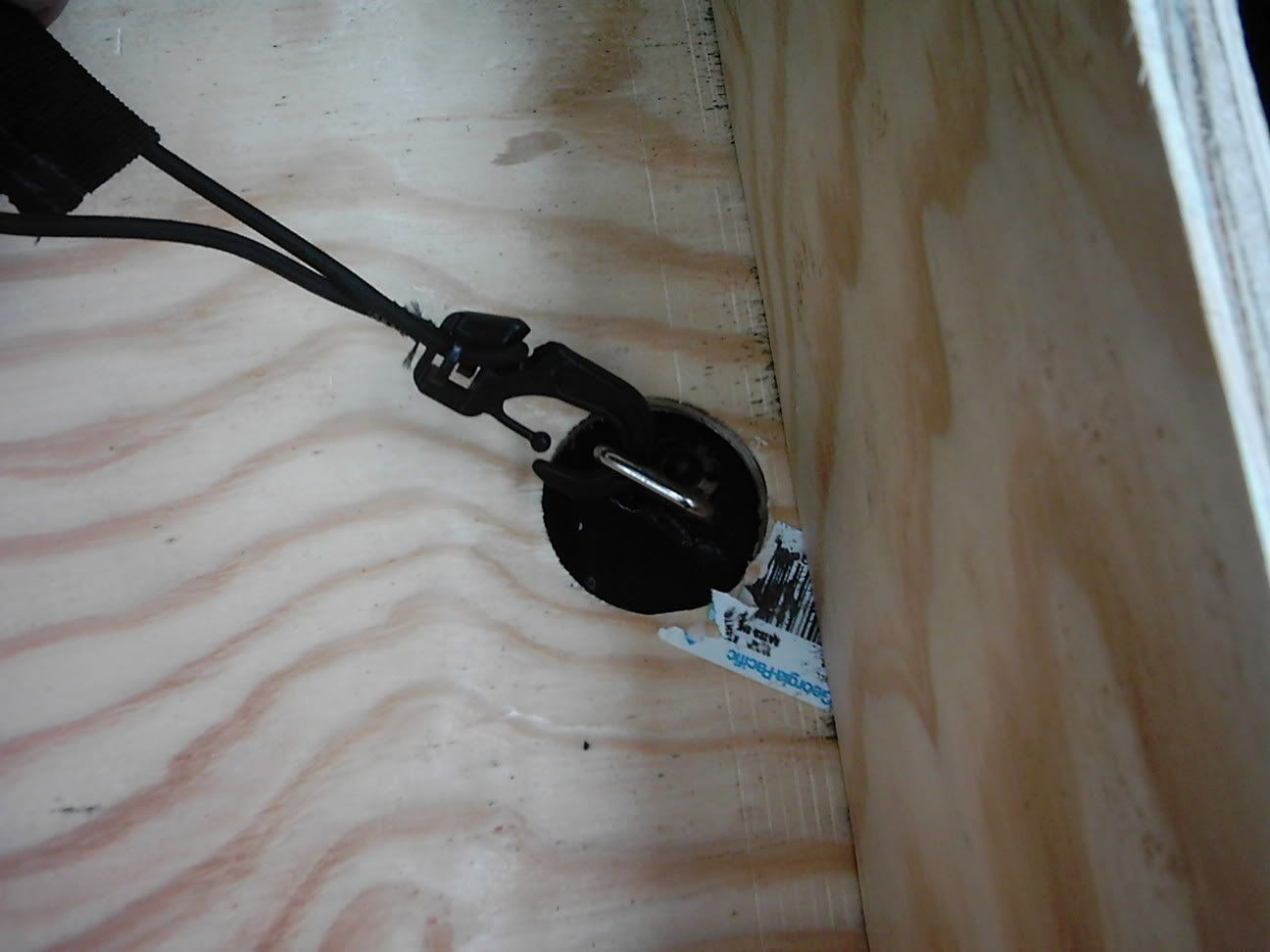 Edit: AYE! sorry about the larger than life pictures!