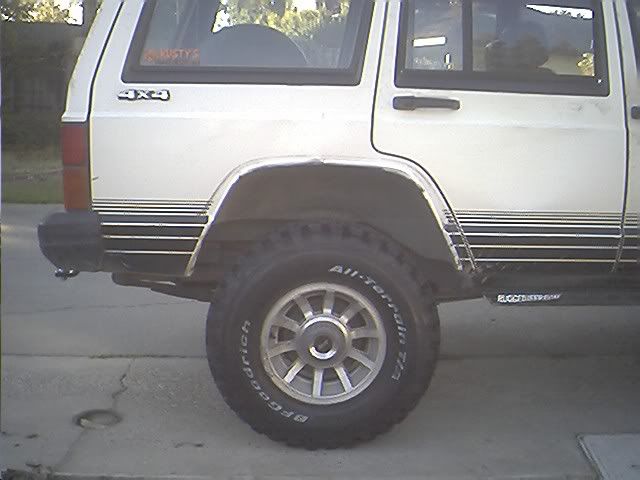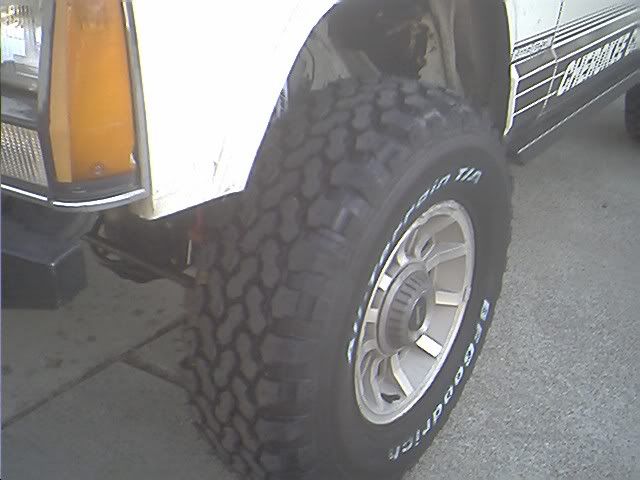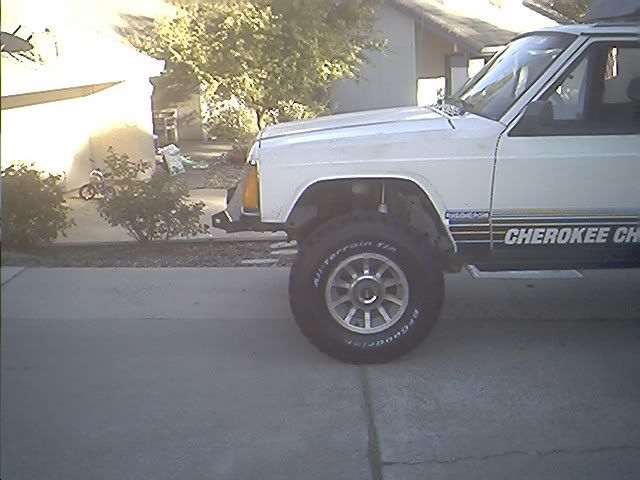 well here they are...31x10.50 i know its not that big compared to all you tj/yj/cj'ers. But im excited to finally get rid of this mini stock tires, looked a little goofy with my lift.
they measure about 30.5" tall and 9.75" wide which i think is decent for 31s. Looks like i coulda stuffed 32's under there
oh yea thems is them new fangled retreaders. got them on the B F G carcasses 3 ply sidewall so i think they are some decent tires. Im not sure what tire has the same tread pattern but its a pretty cool lookin one.