Hey all,
my name is Nate..i am 22 and just separated from the USAF and moved back home to YUCAIPA CA, from Glendale AZ. I own probably one of the uglyest XJs that you will see...its a wonder that it still runs. Anyways, i am a member of
www.AZVJC.org
and did a few trail runs before leaving AZ. I am hooked and cant wait to add a few more charactor mark to GNARLY (XJ's name). Do you guys do alot of runs over my way? As soon as i add some recovery points and get some new tires i am hitting the trails hard!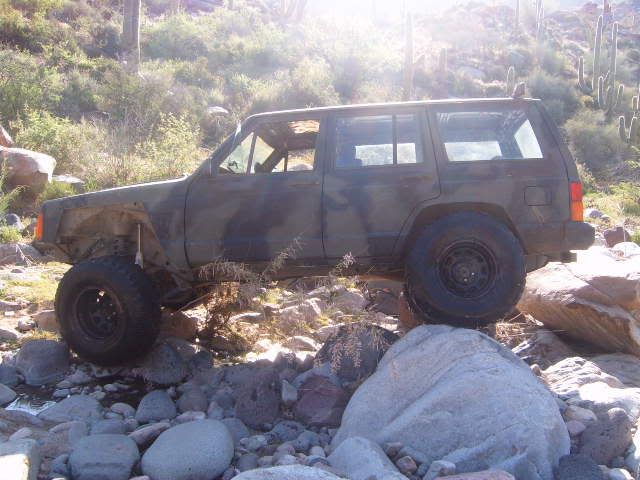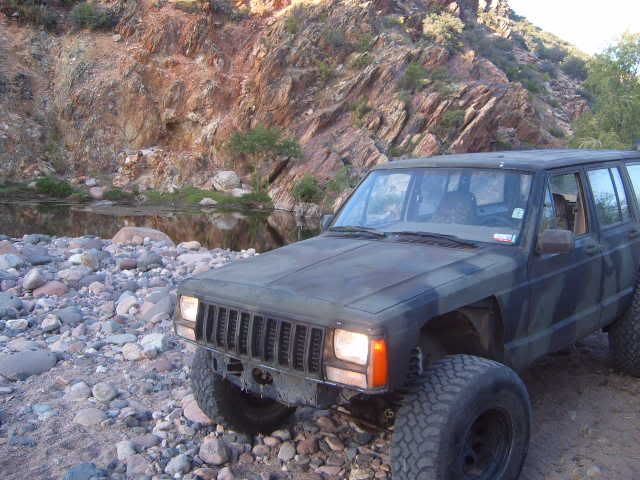 heres the specs...
3" procomp, jks discos, bumpstops? doesnt that limit articulation?, 33x12.5 BFG M/Ts, rattle can camo paint, cooling system converstion, major fender trimming, driver is "stuck on stupid"
future mods...
locked front and rear, roll cage, bedlinned interior, 32x11.5 M/Ts (to stop ruining tires), CB, bumpers, onboard air, rock lights, the list could go on forever...