Here are a few new recent pics of My Rock n' Jeep!!!!
Newly added in My Jeep : front endo/stinger bumper with hood guard
I designed & My Jeep buddy Dave welded it for me. I Also added a
flat tube fender & 6 point full welded rollcage. WooHoo!!!![IMG]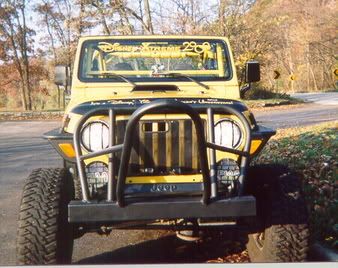 [/IMG]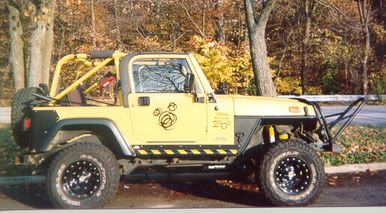 Check Out My Jeep!!!