Hope this is the right place for this post....anywho, I got myself a new camera so my pics are a lot better. Well, except for this first pic..it was the only front view of my jeep.
here she is flexed out (rear tire was a few inches off the ground
)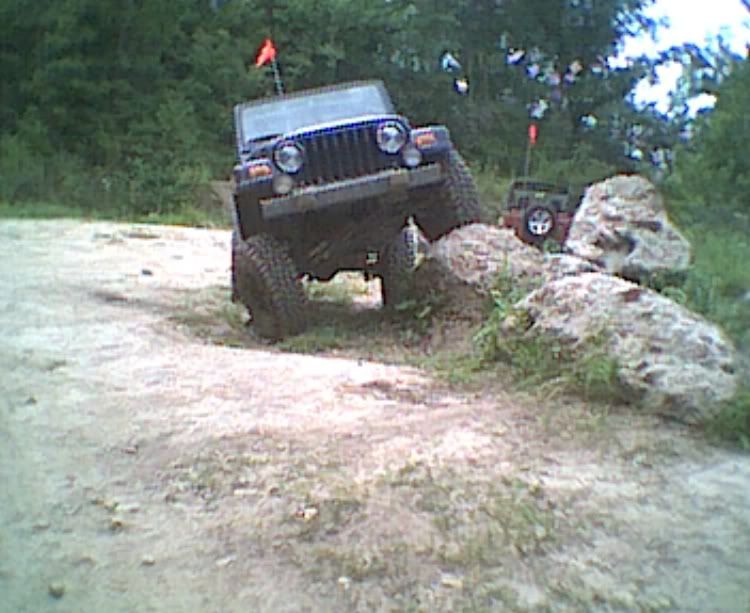 I think I used a lil too much gas to get to the top
Look ma, I can fly...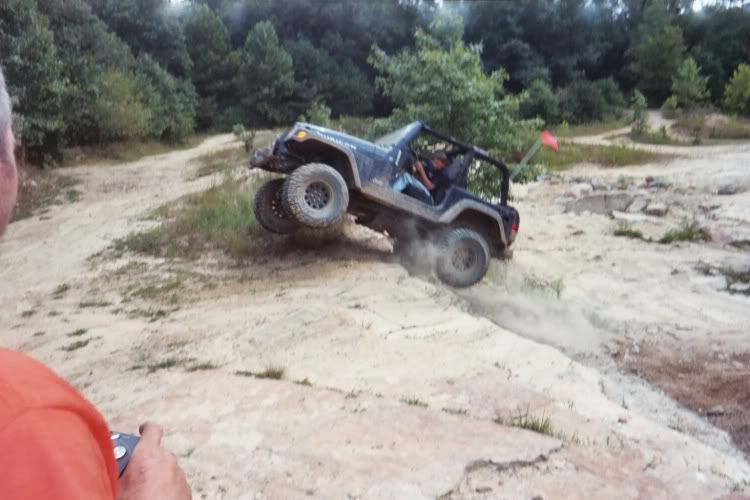 and a puckerin turn...twas a lil scary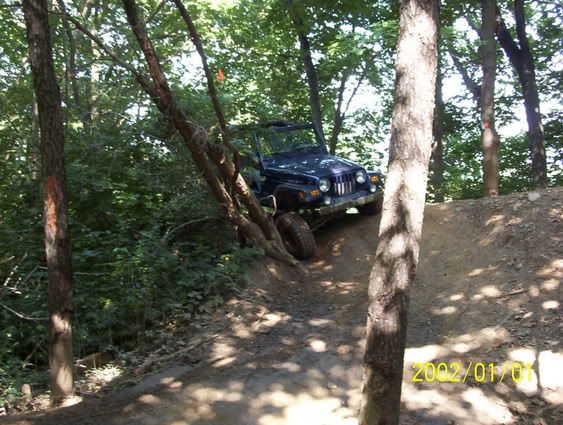 I've got a ton more pics..too many to post anyway. I'm workin on a album and when I finally get through all the pics I want in it, I'll figure out how to post a link to it.