Sorry for the late report...
Had a good time with Aaron and his cousin & girlfriend from Texas...
We arrived 20 mins late and didn't have his #. So... We started up the trail. I got to a mud puddle just passed the 1st obstacle , but it had no tracks in it... That's when we realized Aaron hadn't passed through yet...
My Son & I were considering what to do next when we heard a vehicle coming up the trail. It was Aaron... A nicely built Cherokee.
Gold Mtn. is one of my favorite trails because it is a scenic trail with 3 or 4 somewhat challenging obstacles (at least for my jeep) and it only takes a short while to do it. leaving time for another trail or heading home to Bar B Q $ swim.
Aaron informed us he was relocating to Northern California shortly, which was a bummer, He was fun to wheel with! (Not because you did most of the work changing my tire, LOL)
Once we hooked up we did the trail fairly quickly. I cut a sidewall and we had to change it out.
Other than that, fairly routine.
Here are a few shots.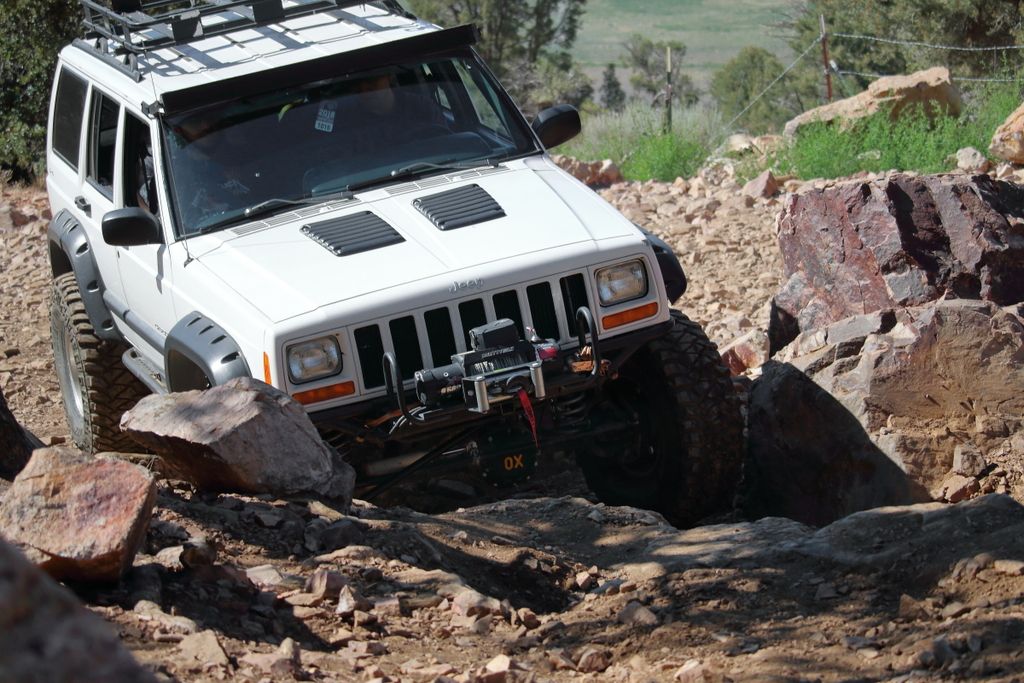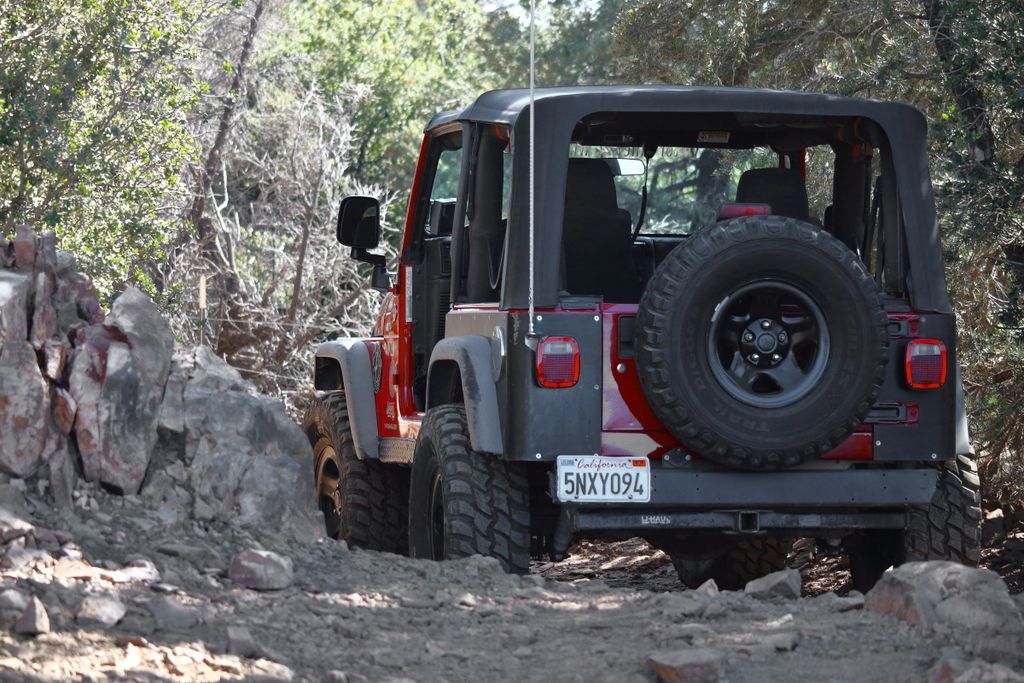 ​
​