San Juan Public Lands Map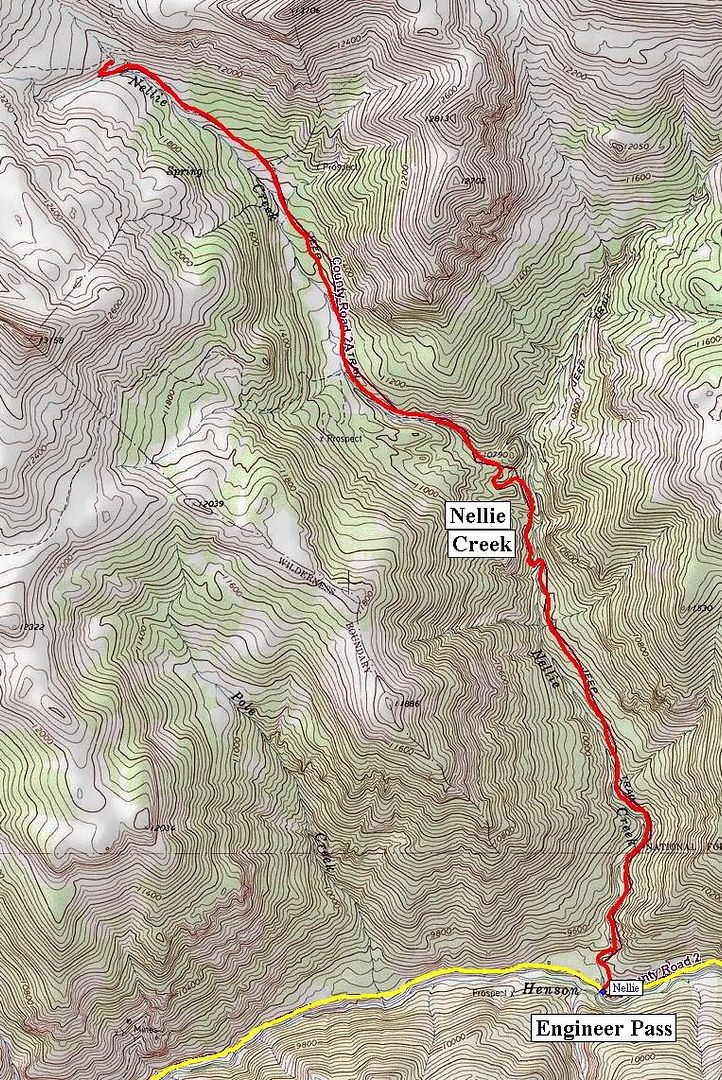 http://www.traildamage.com/trails/index.php?id=306
The traildamage site contains an extensive write up, photographs, videos, gpx files, kmz files, etc.
Hinsdale County Road 2A
Nellie Creek
Length: 4-1/2 miles
Elevation: 9300' to 11,800'
Trail rating: Green Circle Easiest - Street legal vehicles and unlicensed off-highway vehicles allowed.
Special Note Operators of unlicensed vehicles must have a valid drivers license and carry proof of liability insurance.
Entrance on Engineer Pass at N38° 01.229 W107° 24.031
Lat/Lon format is hddd° mm.mmm WGS84 datum
It is always a good idea to call ahead and get a current conditions report. San Juan Public Lands Office (970) 247-4874. Gunnison Field Office BLM (970) 642-4940.