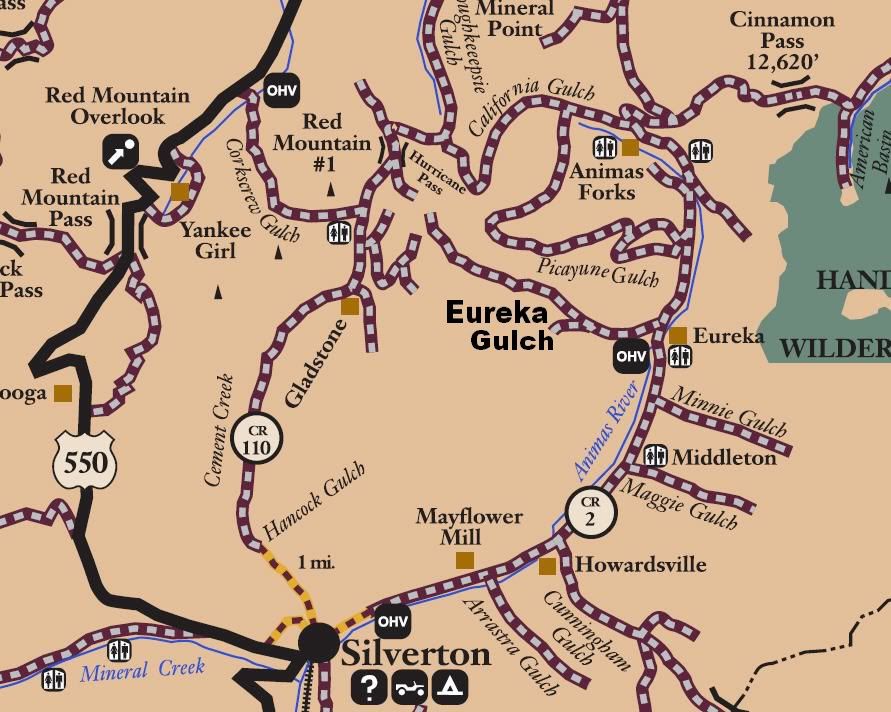 San Juan Public Lands Map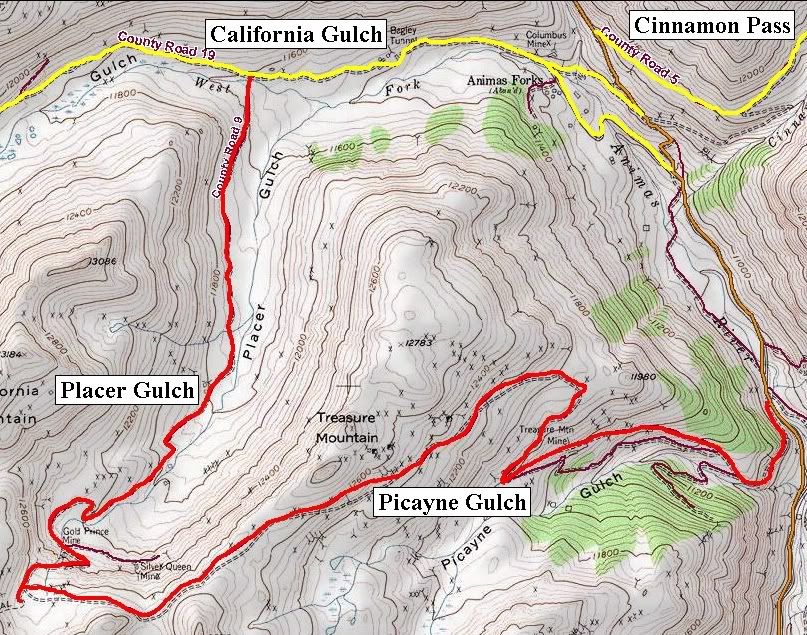 http://www.traildamage.com/trails/index.php?id=259
The traildamage site contains an extensive write up, photographs, videos, gpx files, kmz files, etc.
http://www.narrowgauge.org/4x4/html/pgulch.html
4x4 Adventures in the San Juan Mountains website contains pictures.
http://dcasler.com/2010/07/31/san-ju...-placer-gulch/
The My Southwestern Colorado site contains a write up, maps, directions, photographs, waypoints, etc.
San Juan County Road 9
Picayne & Placer Gulches
Length: 6-1/2 miles
Elevation: 10,700' to 12,625'
Trail rating: Blue Square Moderate - Street legal vehicles and unlicensed off-highway vehicles allowed.
Special Note Operators of unlicensed vehicles must have a valid drivers license and carry proof of liability insurance.
East Entrance on CR2 at N37° 54.985 W107° 33.481
North Entrance on California Gulch at N37° 55.907 W107° 35.389
Lat/Lon format is hddd° mm.mmm WGS84 datum
It is always a good idea to call ahead and get a current conditions report. San Juan Public Lands Office (970) 247-4874