San Juan Public Lands Map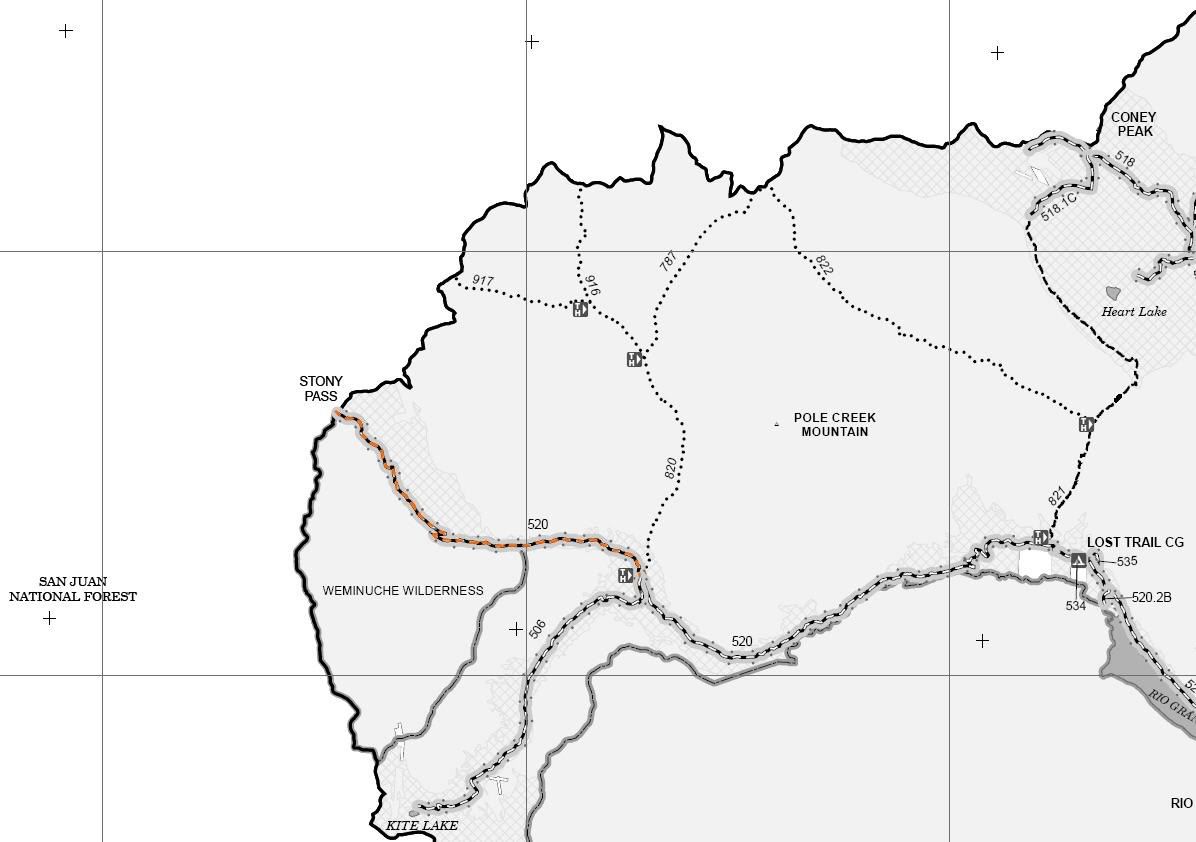 Rio Grande National Forest Divide Ranger District West MVUM
http://www.traildamage.com/trails/index.php?id=84
The traildamage site contains an extensive write up, photographs, videos, gpx files, kmz files, etc.
http://www.narrowgauge.org/4x4/html/stoney_pass.html
4x4 Adventures in the San Juan Mountains website contains pictures.
http://dcasler.com/2010/08/15/stony-...nd-kite-lakes/
The My Southwestern Colorado site contains a write up, maps, directions, photographs, waypoints, etc.
San Juan County Road 3
Rio Grande National Forest Road 520
Stony Pass
Length: 9.5 miles to Kite Lake exit
Elevation: 10,000' to 12,588'
Trail rating: Blue Square Moderate - Street legal vehicles and unlicensed off-highway vehicles allowed
Special Notes
Operators of unlicensed vehicles must have a valid drivers license and carry proof of liability insurance.
West Entrance on Cunningham Gulch at N37° 48.909 W107° 34.692
Middle Exit to Kite Lake at N37° 45.731 W107° 28.015
Road 520 continues 30 miles to Hwy 149
Lat/Lon format is hddd° mm.mmm WGS84 datum
It is always a good idea to call ahead and get a current conditions report. San Juan Public Lands Office (970) 247-4874. Rio grande National Forest Divide Ranger District (719) 658-2556
http://www.youtube.com/watch?v=3tV1H5_tvrE