San Juan Public Lands Map
San Juan National Forest Columbine Ranger District MVUM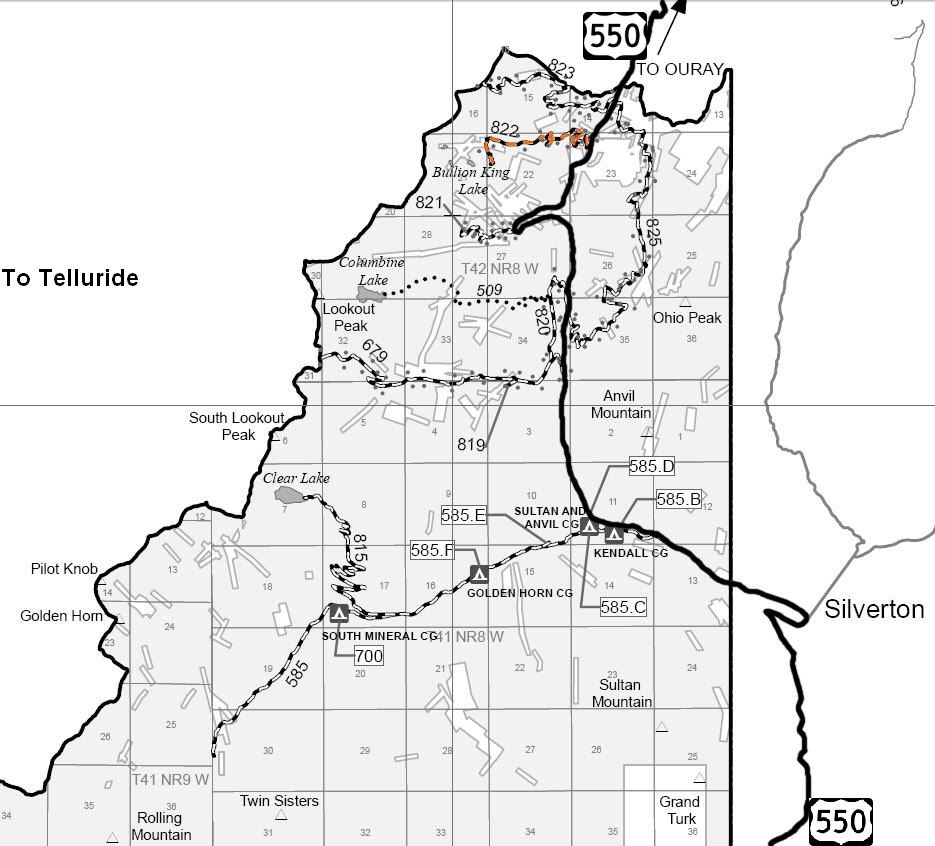 http://www.traildamage.com/trails/index.php?id=265
The traildamage site contains an extensive write up, photographs, videos, gpx files, kmz files, etc.
San Juan National Forest Road 822
San Juan County Road 65
Porphyry Gulch
Bullion King Lake
Length: 2.75 miles
Elevation: 10,950' to 12,500'
Trail rating: Blue Square Moderate - Street legal vehicles and unlicensed off-highway vehicles allowed
Special Notes
Operators of unlicensed vehicles must have a valid drivers license and carry proof of liability insurance.
East Entrance on US 550 at N37° 53.406 W107° 43.129
Middle entrance from CR16 at N37° 53.411 W107° 43.690
Lat/Lon format is hddd° mm.mmm WGS84 datum
It is always a good idea to call ahead and get a current conditions report. San Juan Public Lands Office (970) 247-4874. San Juan National Forest Columbine Ranger District (970) 884-2512.