San Juan Public Lands Map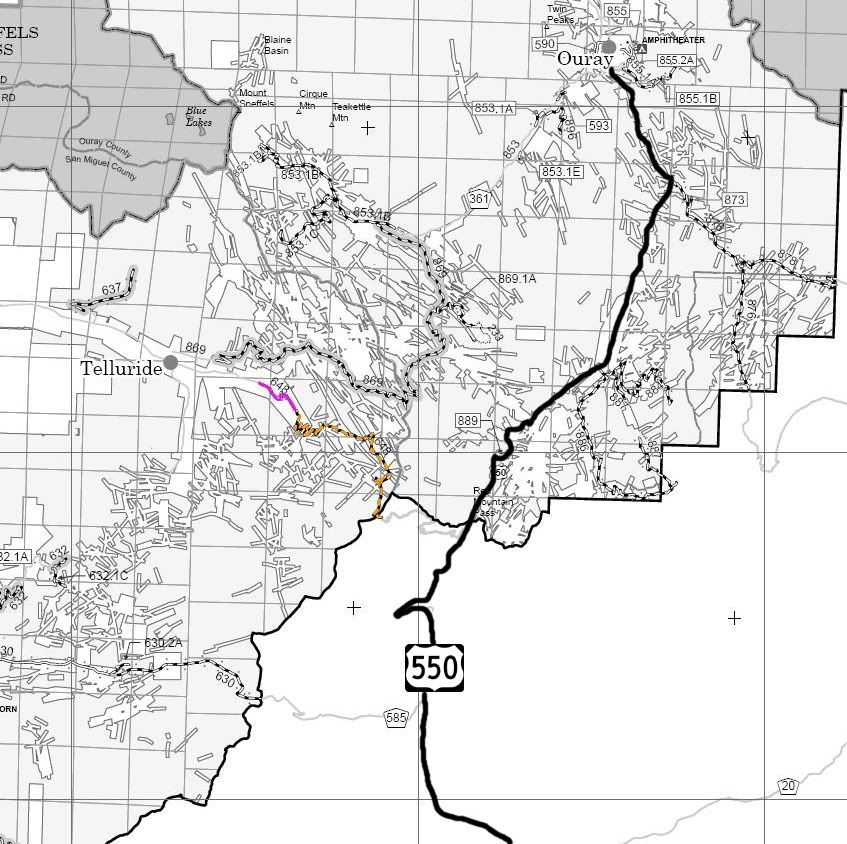 http://www.fs.usda.gov/Internet/FSE_DOCUMENTS/stelprdb5318442.pdf]Uncompahgre
National Forest Mountain Division MVUM[/url]
San Juan National Forest Columbine Ranger District MVUM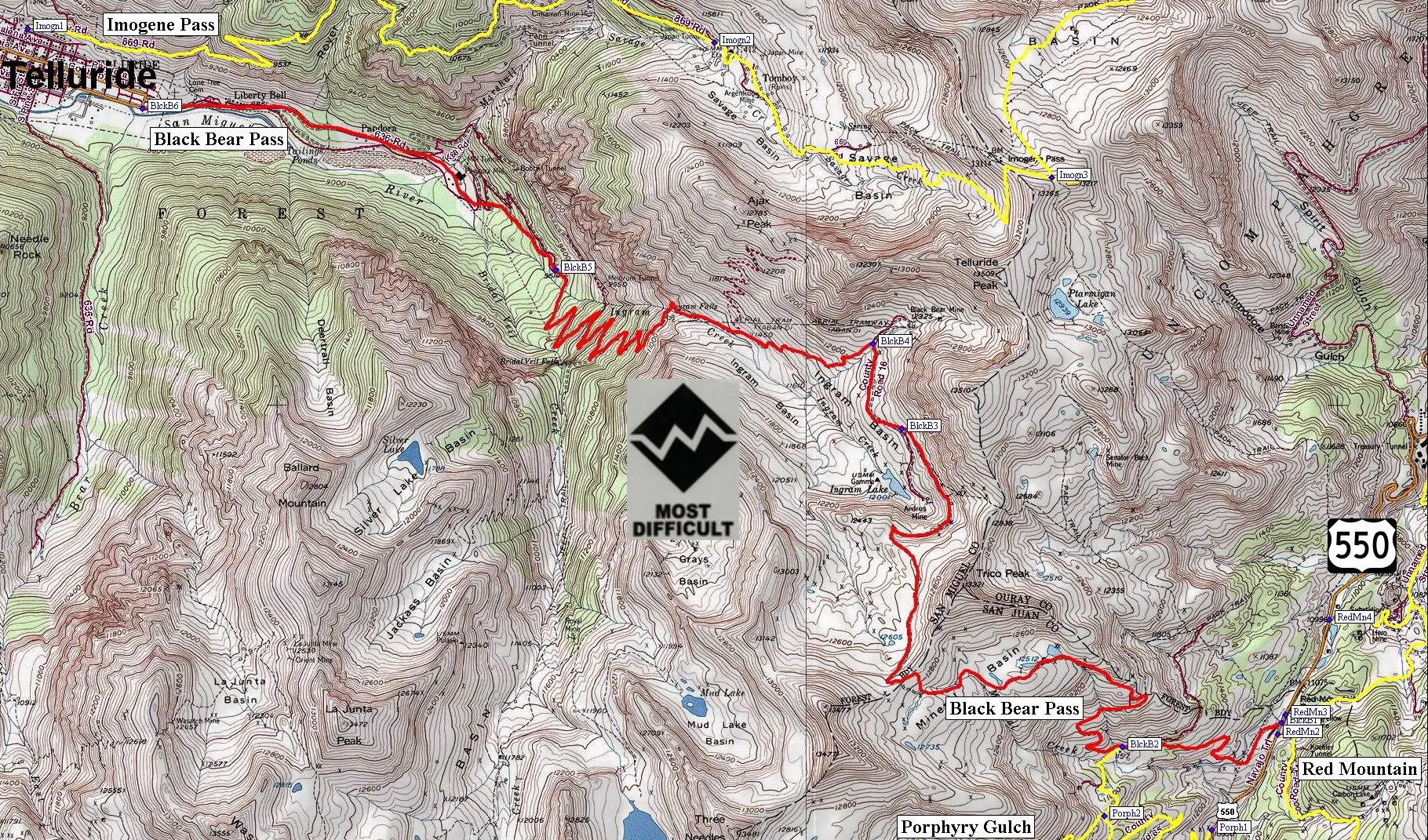 http://www.traildamage.com/trails/index.php?id=79
The traildamage site contains an extensive write up, photographs, videos, gpx files, kmz files, etc.
http://www.narrowgauge.org/4x4/html/blkbear.html
4x4 Adventures in the San Juan Mountains website contains a trail report and pictures.
http://nm4w.org/WEBEJEEPIN/Trails/Co...Black_Bear.htm
The We Be Jeepin site contains a write up, maps, directions, photographs, waypoints, etc.
San Juan National Forest Road 823
Uncompahgre National Forest Road 648
San Juan County Road 16
San Miguel County Road 636
Black Bear Pass
Length: 10 miles
Elevation: 8800' to 12,859'
Trail adopted by:
Creeper Jeepers Gang
Trail rating: Black Diamond Most Difficult - Street legal vehicles and unlicensed off-highway vehicles allowed
Special Notes
The swithbacks from Ingram Basin down to Bridal Veil Falls are one way travel only (downhill). Operators of unlicensed vehicles must have a valid drivers license and carry proof of liability insurance. Unlicensed off-highway vehicles are not allowed from Bridal Veil Falls to Telluride.
East Entrance on US 550 at N37° 53.809 W107° 42.800
Middle entrance on CR65 at N37° 53.719 W107° 43.550
Ingram Lake exit at N37° 54.908 W107° 44.590
Black Bear Mine exit at N37° 55.224 W107° 44.724
West Entrance on Hwy 145 at N37° 56.105 W107° 48.167
Lat/Lon format is hddd° mm.mmm WGS84 datum
It is always a good idea to call ahead and get a current conditions report. San Juan Public Lands Office (970) 247-4874. San Juan National Forest Columbine Ranger District (970) 884-2512. Uncompahgre National Forest Norwood Ranger District (970) 327-4261.