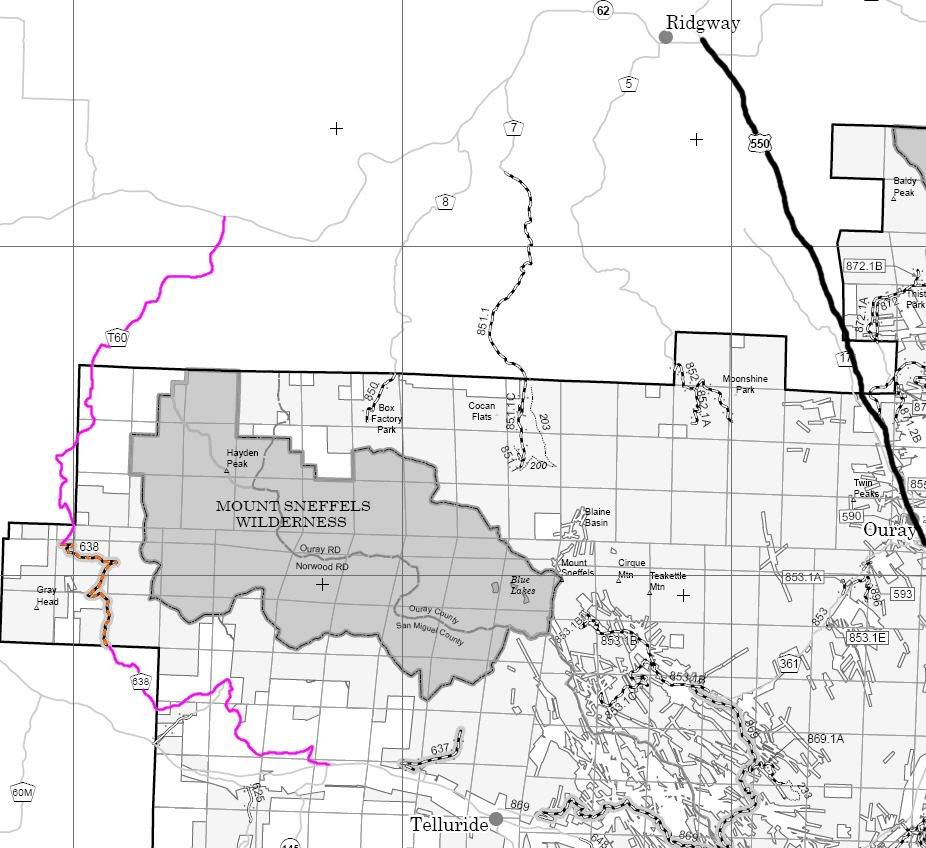 Uncompahgre National Forest Mountain Division MVUM
San Miguel County Map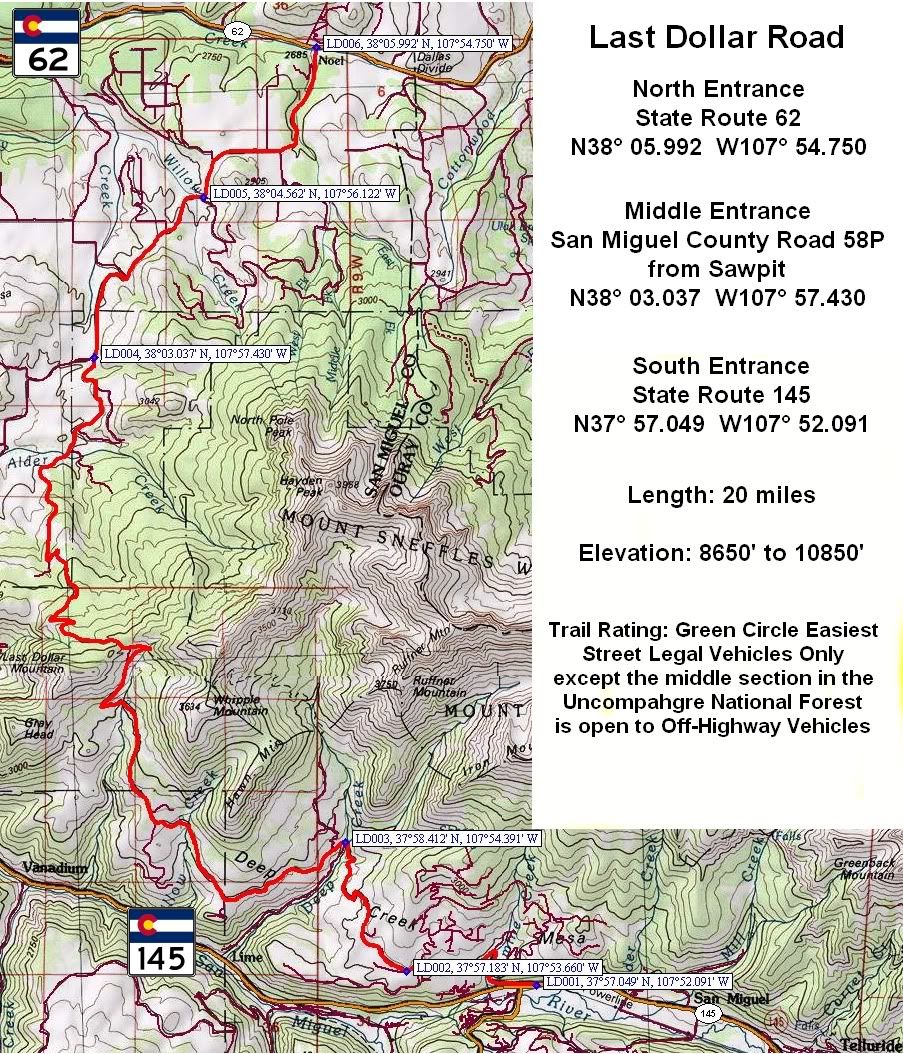 http://www.everytrail.com/guide/last...-road-colorado
http://www.funtreks.com/colorado-bac...-road-colorado
The funtreks site contains a write up including trail rating, photographs, eguide for mobile devices, waypoints, etc
http://www.narrowgauge.org/4x4/html/ldollar.html
The 4x4 Adventures in the San Juan Mountains website contains maps, a trail report and pictures.
http://dcasler.com/2010/06/20/last-d...ride-colorado/
The My Southwestern Colorado site contains a write up, maps, directions, photographs, waypoints, etc.
San Miguel County Road T60
San Miguel County Road 638
San Miguel County Road 58P
Uncompahgre National Forest Road 638
Last Dollar Road
Length: 20 miles
Elevation: 8650' to 10,850'
Trail rating: Green Circle Easiest - Street legal vehicles ONLY on San Miguel County Roads --- Street legal vehicles and unlicensed off-highway vehicles allowed on Uncompahgre National Forest Route 638
Special Note
Operators of unlicensed vehicles must have a valid drivers license and carry proof of liability insurance.
North Entrance on State Route 62 at N38° 05.992 W107° 54.750
Middle entrance on San Miguel County Road 58P at N38° 03.037 W107° 57.430
South Entrance on State Route 145 at N37° 57.049 W107° 52.091
Lat/Lon format is hddd° mm.mmm WGS84 datum
It is always a good idea to call ahead and get a current conditions report. San Juan Public Lands Office (970) 247-4874. Uncompahgre National Forest Norwood Ranger District (970) 327-4261.
Last Dollar Rd.gpx