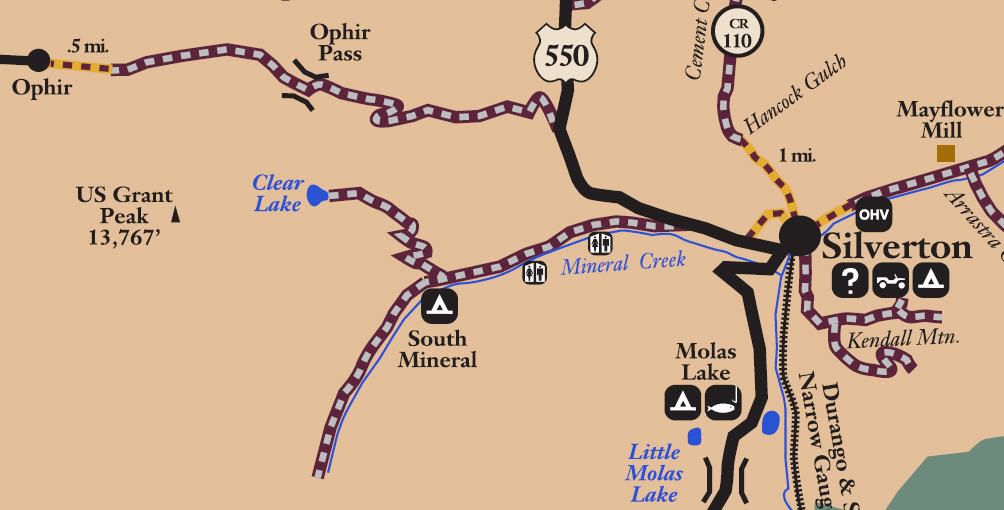 San Juan Public Lands Map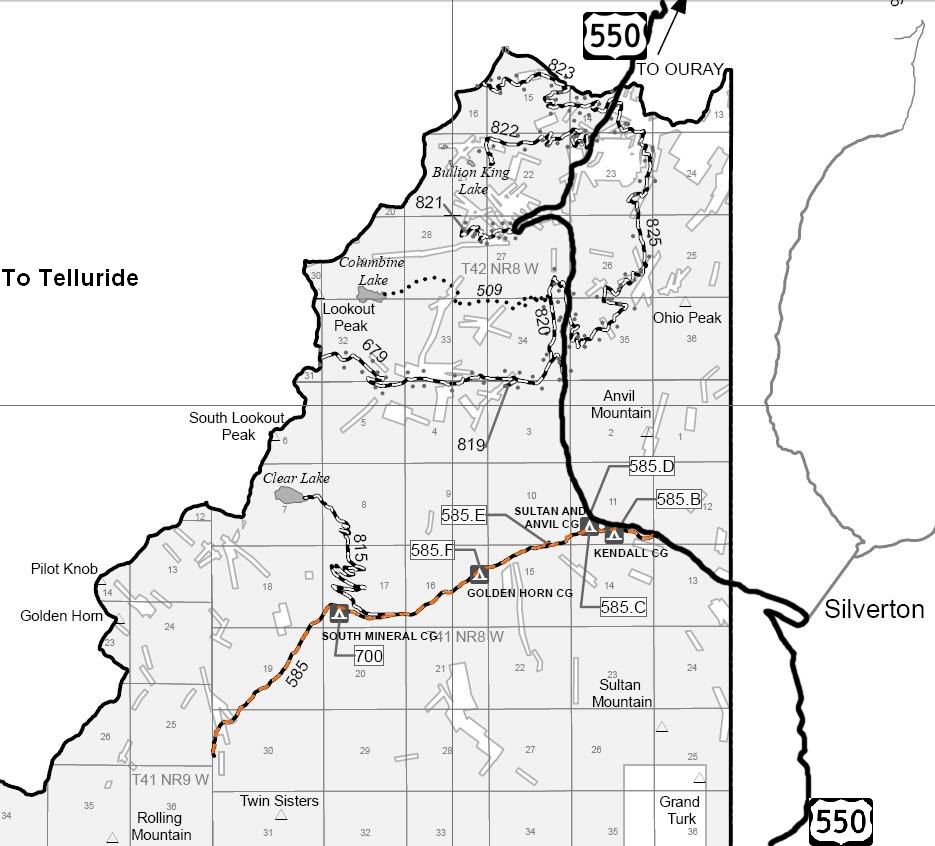 San Juan National Forest Columbine District MVUM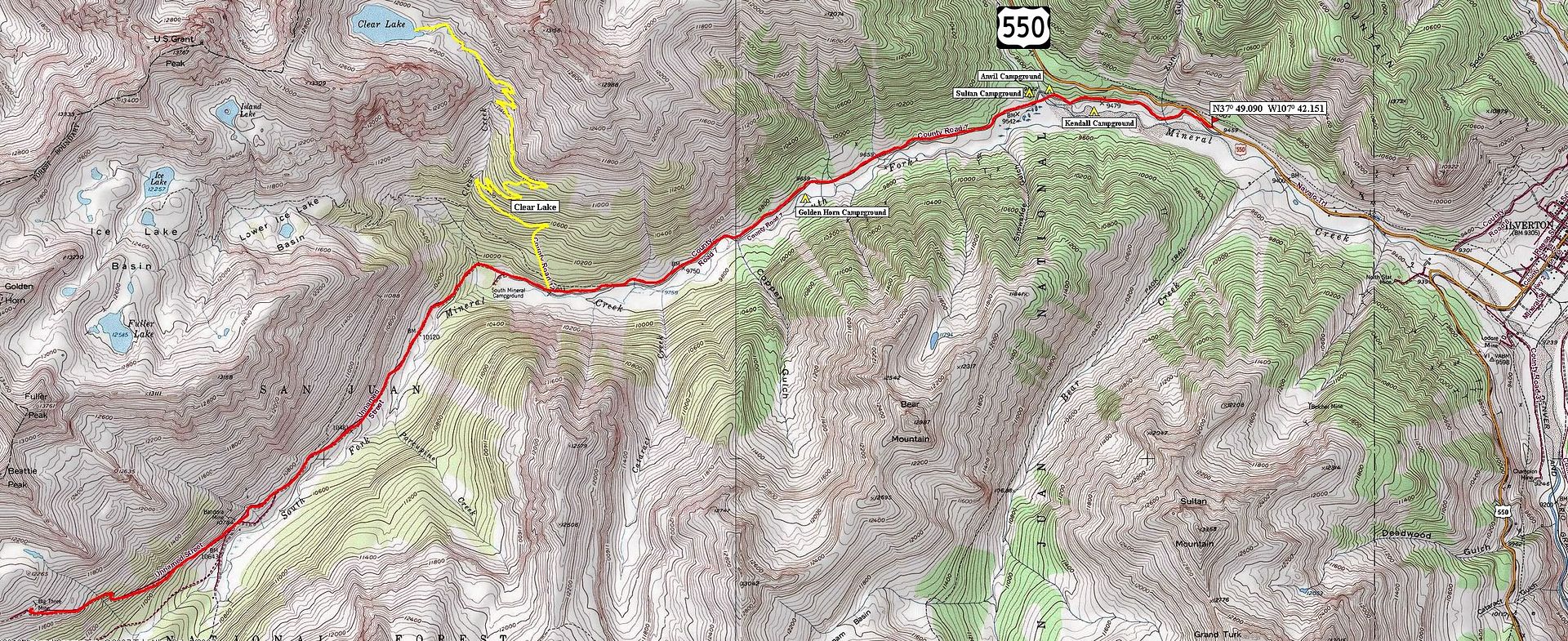 Larger Topo map
http://www.funtreks.com/area-pages/c...city-telluride
The funtreks site contains a write up including trail rating, photographs, eguide for mobile devices, waypoints, etc
San Juan National Forest Road 585
San Juan County Road 7
South Mineral Creek
Length: 8 miles
Elevation: 9450' to 11,900'
Trail rating: Green Circle Easiest - Street legal vehicles and unlicensed off-highway vehicles allowed.
Special Note
Operators of unlicensed vehicles must have a valid drivers license and carry proof of liability insurance.
Entrance on US 550 at N37° 49.090 W107° 42.151
Clear Lake Exit at N37° 48.304 W107° 46.162
Lat/Lon format is hddd° mm.mmm WGS84 datum
It is always a good idea to call ahead and get a current conditions report. San Juan Public Lands Office (970) 247-4874. San Juan National Forest Columbine Ranger District (970) 884-2512.
Dispersed Camping on South Mineral Creek
No fees. 14 day limit.
Kendall Campground N37° 49.156 W107° 42.850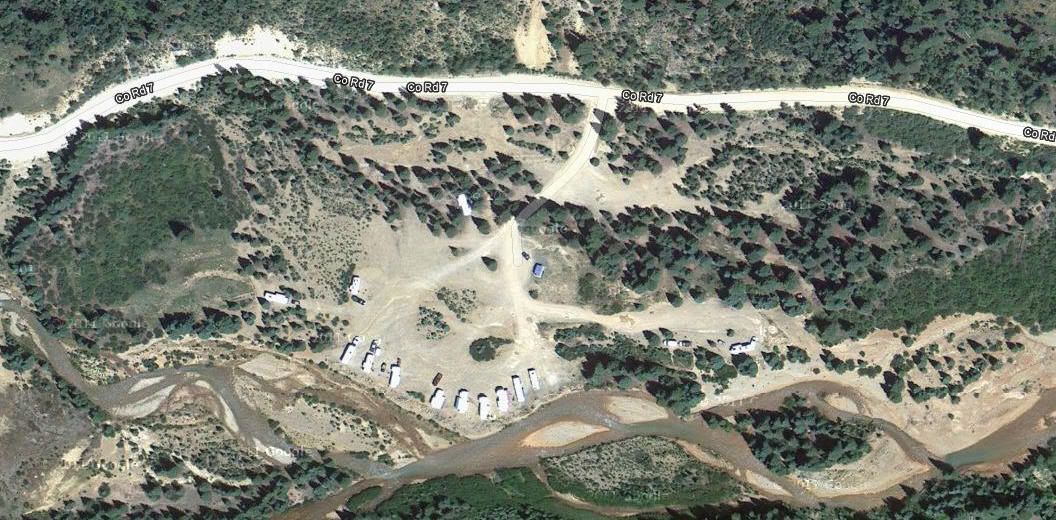 Anvil Campground (#2) N37° 49.274 W107° 43.168
Sultan Campground (#3) N37° 49.261 W107° 43.195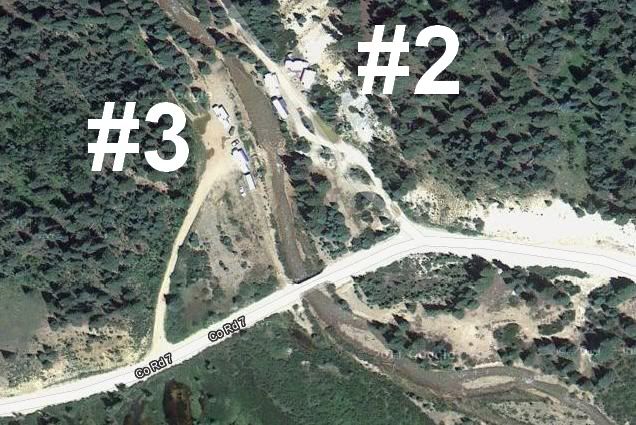 Golden Horn Campground N37° 48.746 W107° 44.605
South Mineral Campground
https://fs.usda.gov/wps/portal/fsint...l%20Campground