On my home from Sunday's Adopt-a-trail workday on 3N93 Holcomb Creek, I noticed that my steering wheel wasn't centered. When I stopped to check my steering linkage, I discovered a problem with my front trackbar mount bracket:
Other than the off-center steering wheel, I didn't notice any other problems with my steering or suspension, so I continued home--slowly, in the right lane. I wasn't sure if this was repairable or should be replaced. I sent this picture to Kurt at Ram Offroad and I also searched the web for "Jeep front trackbar repair". I discovered that Jeep considers the bracket to be a "non serviced" item, so it is not an available part. I looked at aftermarket replacements, but they were customized for different trackbars and would require the replacement of my Currie trackbar. Kurt texted me and said it could be repaired; I was also encouraged by finding a web post of a repair of a bracket that was damaged worse than mine.
I drove to Ram Offroad in Phelan. After cleaning the dirt off the bracket, I found a third, smaller crack in the bracket. I stop drilled the three cracks and then Kurt went to work. He ground a notch in the two big cracks so that the weld would hold better.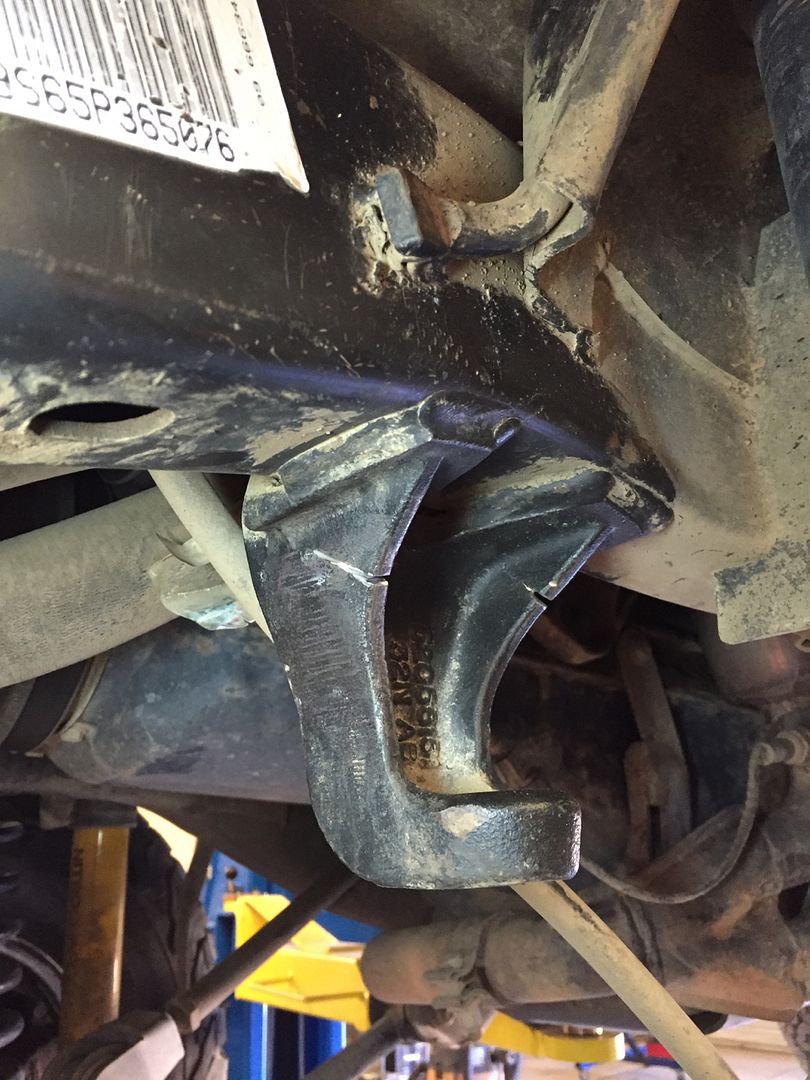 Then he went to work with the welder: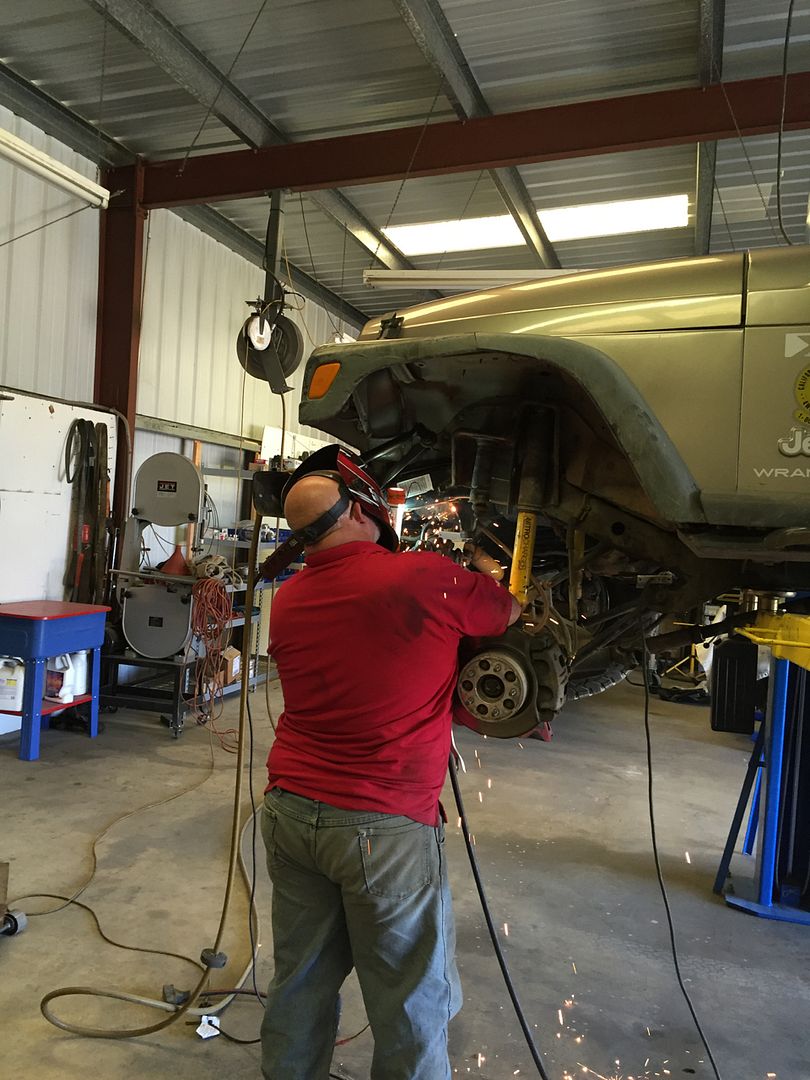 To strengthen the bracket, he fabricated a reinforcement and welded it to the factory bracket.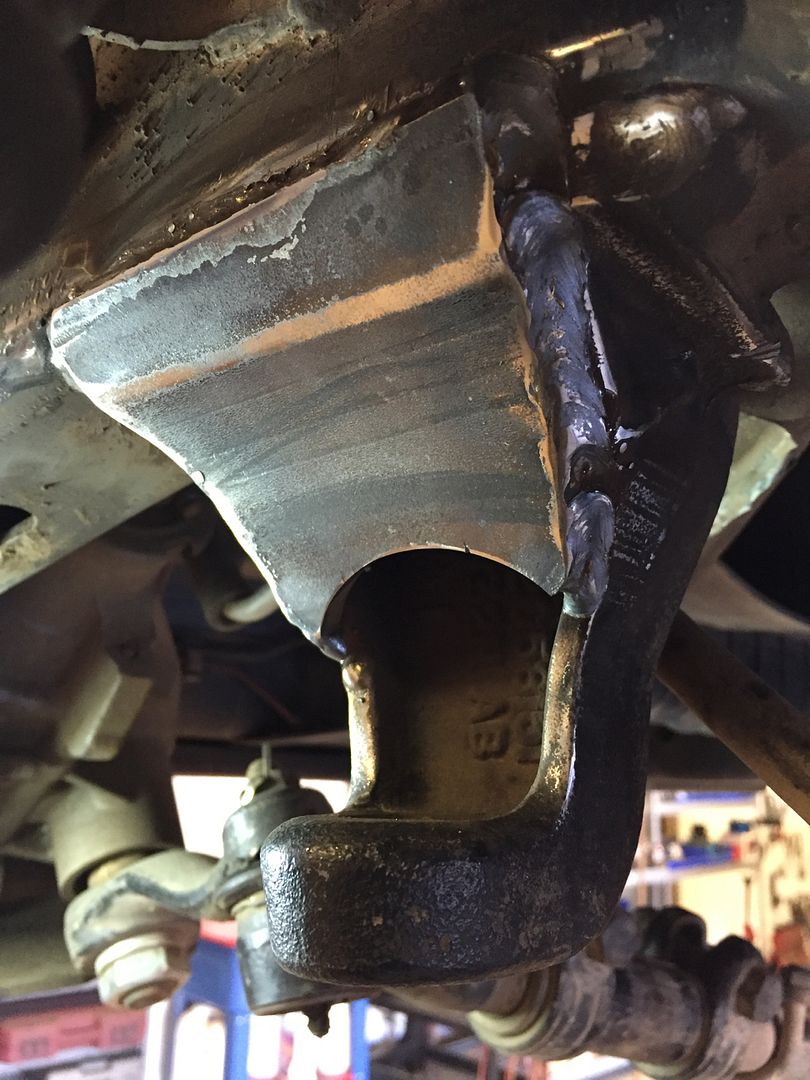 I want to give Kurt a big THANK YOU for taking care of this repair for me!