This is a new feature that I thought would be a nice addition to the MJR Fab. Section. I'll kick it off with my new welding helmet.
With my 2 year old, Home Depot purchased, Lincoln Helmet was showing its age, I decided to fork over the cash for a new helmet. The Optrel Satellite was on display at the local welding supply place, but at $300+ it was more then I really wanted to spend. I did some more searching and after finding a new one on E-bay for $248.87 shipped, I decided that it was cheaper then a new pair of eyes. I opted for the blue one, since its more fanciful.
First Impressions:
WOW, this thing is sweet . . . and shinny too. While a little heavier then my old helmet, but it's worth it. The adjustability is where the weight comes from. It takes a little getting used to, but it's not terrible.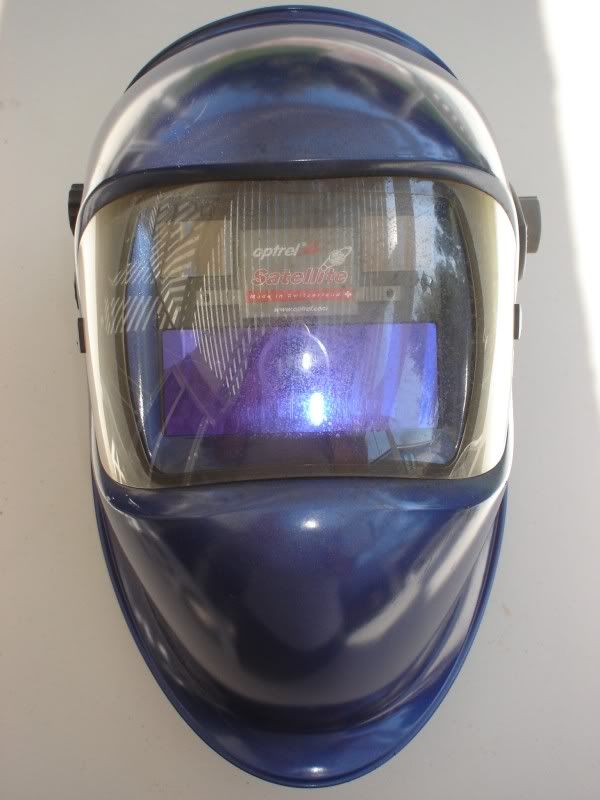 Sorry for the Used pic -
Features:
• Adjustable shade – 5 to 13
• Grind Mode - Just hit a button and it knocks the shade down (shade 4) for grinding. The mode will reset to welding mode in 10 minutes.
• Adjustable sensitivity – Allows for adjustment of the detection system. Turn it down when welding with something that give off little light. Turn it up if you have someone else welding next to you and you dont want their arc to darken your mask.
• Delay switch – Allows for adjustment of the filter reaction time. "Fast" – for standard bead welding. "Slow" – for stitch, pulse, and multiple tack welding.
• Solar Cell Battery – No need for batteries, The Lens is charged by the welding arc.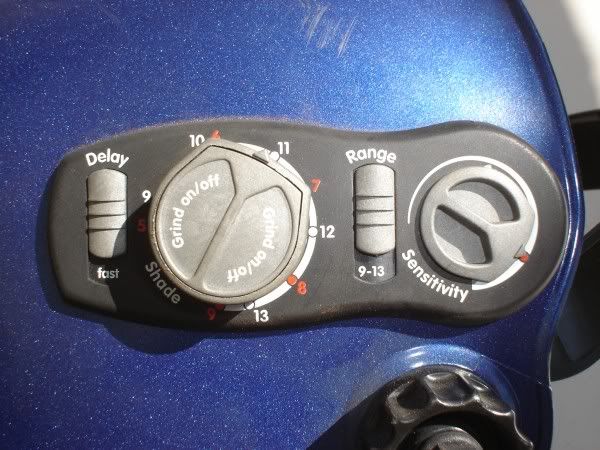 The feature that really drew me in was the adjustable shade. I go between Mig. welding and Plasma cutting all the time. It makes it nice to just flip a switch and be in the correct shade. It's also nice to be able to change the shade to different light conditions and welding processes.
Using the Helmet:
The first weld I laid down with the new helmet was amazing! I could actually see the weld, instead of a blob of light. Some of my best welds have come while wearing this helmet.
With my old Lincoln helmet I had to push the lens for it to turn on. While this wasn't such a big deal, it did have an auto shut off to save the batteries. This was a pain because I would grind for a while and the go back to the welder and find myself being flashed because my helmet turned off. With the Optrel this will never happen. There are no batteries to save, so it is essentially on all the time.
For the price, I don't think this helmet can be beat. With the only drawback being the weight, albeit a small one, the features and benefits far, FAR outweigh (no pun intended) the negative.
2 Month Review:
No problems yet. The only thing I can say is that it's a little large and is difficult to squeeze into tight places. Still some of the best money I've spent on welding stuff.
If you have any questions or comments please feel free to post or PM me.